What We Do
Speak Up is a teen creative writing and performance program supporting the artistic, creative, and professional growth of teens (13-19), though writing and spoken word performance.
The program partners experienced teaching artists and spoken-word performers with teenagers to boost literacy and empower youth in Miami through a community-based writing and performance practice, including weekly after-school creative writing workshops for teens, open mics, student showcase readings, an annual anthology of student work, with opportunities to compete in regional poetry slam competitions.
Special guest speakers include Mahogany L. Browne, author of Black Girl Magic: A Poem and Woke Baby, Aja Monet, author of My Mother Was A Freedom Fighter, and Kyandreia Jones, Choose Your Own Adventure Spies: James Armistead Lafayette.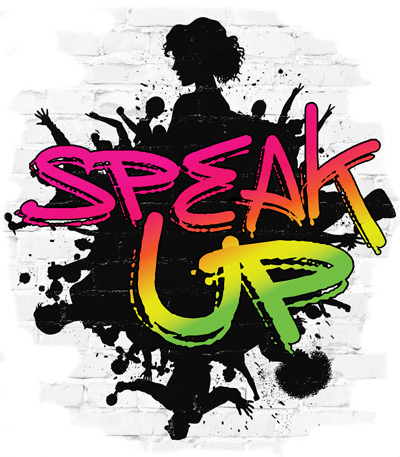 After-school creative writing workshops
Speak Up after-school creative writing workshops are taught by nationally-recognized and experienced teaching artists at MDC's Koubek Center on Mondays from 4 to 7 p.m. These standalone workshops focus each week on a new theme. Afternoons include two hours dedicated to writing and an hour of open mic at the end of each workshop.
The focus of these workshops is to cultivate the creative writing process in spoken word and performance poetry, from drafting to performance to publishing to slam competitions, to empower participants, equip them for success, and build a lasting literary community in South Florida.
Open mics and competitions
Open Mics are held throughout the year in South Florida to provide students with the opportunity to showcase the original work produced in the workshops, and to network with other creative youth in the community.
Register today
Sign up for one or all of the Speak Up after-school workshops this Spring. Walk-ins are welcome, but spots are limited, so we recommend that you sign up early!
The program is open to all teens (ages 13-19) in South Florida, requires no prior experience, and is as free of charge as it is free of homework. All students with an interest in creative writing and performance should sign up.
Frequently Asked Questions
Need More Information?
Please contact Marci at mcanciob@mdc.edu or 305.237.3258.
Thank You to our Speak Up Sponsors!