What We Do
Speak Up is a teen poetry and performance program supporting the artistic, personal, and professional growth of high schoolers (9th – 12th Grade) through poetry and spoken word performance.

The program partners experienced teaching artists and spoken-word performers with teenagers to boost literacy and empower youth in Miami through a community-based poetry and performance practice, including weekly after-school creative writing workshops for teens, open mics and student showcase readings, an annual anthology of student work, and a youth poetry slam competitions program for graduates of the workshops.
Why We Do It
1 in 4 children in the United States grows up with poor literacy skills.
The numbers are even higher in Florida, which has the tenth highest rate of illiteracy in the entire country.
According to the U.S. Department of Education, 52 percent of the population in Miami lacks basic prose literacy skills, the lowest literacy rate of any county in the state of Florida by almost 20 percent.
The scarcity of accessible and engaging creative writing programming for teens in Miami only compounds the crisis.
But, there's hope. And it's all in speaking up.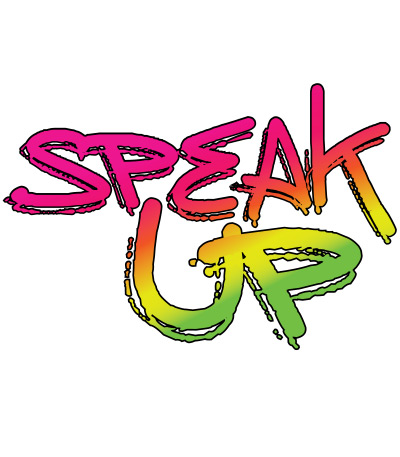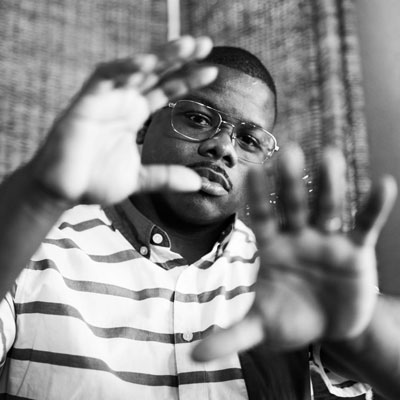 Calvin "madeS.O.N." Early
Calvin "madeS.O.N." Early is an internationally recognized speaker/spoken word artist with more than 13 years' experience in youth development and community relations.  The strength of his work is the ability to combine humor and real life experiences, with a presence that commands attention. He is probably most well-known for using powerful spoken word poetry as a vehicle to provoke thought, evoke change, and drive a message home to audiences of youth and those who advocate for them.
In the fall of 2013, Calvin alongside his wife, Arsimmer, launched the SPOKEN WORD EXCHANGE; a grassroots, creative writing initiative, providing groups of artists and spectators from around  the world the opportunity to experience and learn about each other's culture through the art of poetry.This initiative is the basis of Calvin's work both artistically and professionally. The project is powered by a combination of international travel, performances, photo journaling and workshops designed to help participants develop a process for self exploration while inspiring them to use this craft as a tool for empowerment, and motivation. To-date, the project has been facilitated in five countries, and has directly impacted an estimated 300 particpants.
Calvin  Early has been interviewed by literary icon Maya Angelou on Oprah Winfrey Radio, has been a guest on Lifetime TV's "The Balancing Act", and a featured speaker at colleges, universities and various youth serving agencies across the country and abroad. Through the SpokenWord Exchange, he has designed and facilitated countless workshops and talks on some of the most serious hot button topics effecting our communities and schools. Calvin "madeS.O.N." Early is a leader in his community, dedicated to empowering the lives of anyone willing to listen.
The launch of Miami Book Fair's Speak Up: Youth Poetry and Performance Poetry program gives teenagers in Miami an exciting new outlet for creative self-expression and the free development of artistic ability, creativity, critical thinking, and other valuable skills both on and off the page.
Are you ready to let your voice be heard?
After-school creative writing workshops
Speak Up after-school creative writing workshops are taught by nationally-recognized and experienced teaching artists at MDC's Koubek Center on Wednesdays from 3:30 to 6 p.m. The focus of these workshops is to cultivate the creative writing process in spoken word and performance poetry, from drafting to performance to publishing to slam competitions, to empower participants, equip them for success, and build a lasting literary community in South Florida.
Open mics and student showcases
Open Mics are held throughout the year in Miami-Dade County to provide student poets with the opportunity to showcase the original work produced in the workshops, and to network with other creative youth in the community. These open mics will also serve as a platform to connect with potential participants for future workshops. These open mics and student showcases will also serve to launch anthologies produced by the students themselves.
Register today
Registrations for the inaugural Speak Up after-school workshop this Fall are open until September 20, 2019 and spots are limited, so don't delay…
The program is open to all teens (grades 9-12) in Miami-Dade County, requires no prior experience, and is as free of charge as it is free of homework. All students with an interest in creative writing and performance should register.
Frequently Asked Questions
Need More Information?
Please contact Cecily at cschuler@mdc.edu or 305.237.3258.
Thank You to our Speak Up Sponsors!