6 days: Monday—Saturday, July 24—29, 2023
Speak Up Creative Writing Summer Camp will immerse creative teens (ages 13+) in brainstorming activities, craft exercises, and engaging workshops with established teaching poets and prose writers.
No experience necessary. Designed and powered by Miami Dade College's Miami Book Fair team of writing and book experts.
Applications Open: April 10-May 31
Resources to sharpen your skills
This fully online program includes:
Masterclasses and live Q&A sessions with critically acclaimed authors
Live interactive workshops on creative writing and performance with established teaching artists
One-on-one mentorship sessions to provide in-depth feedback
Virtual activities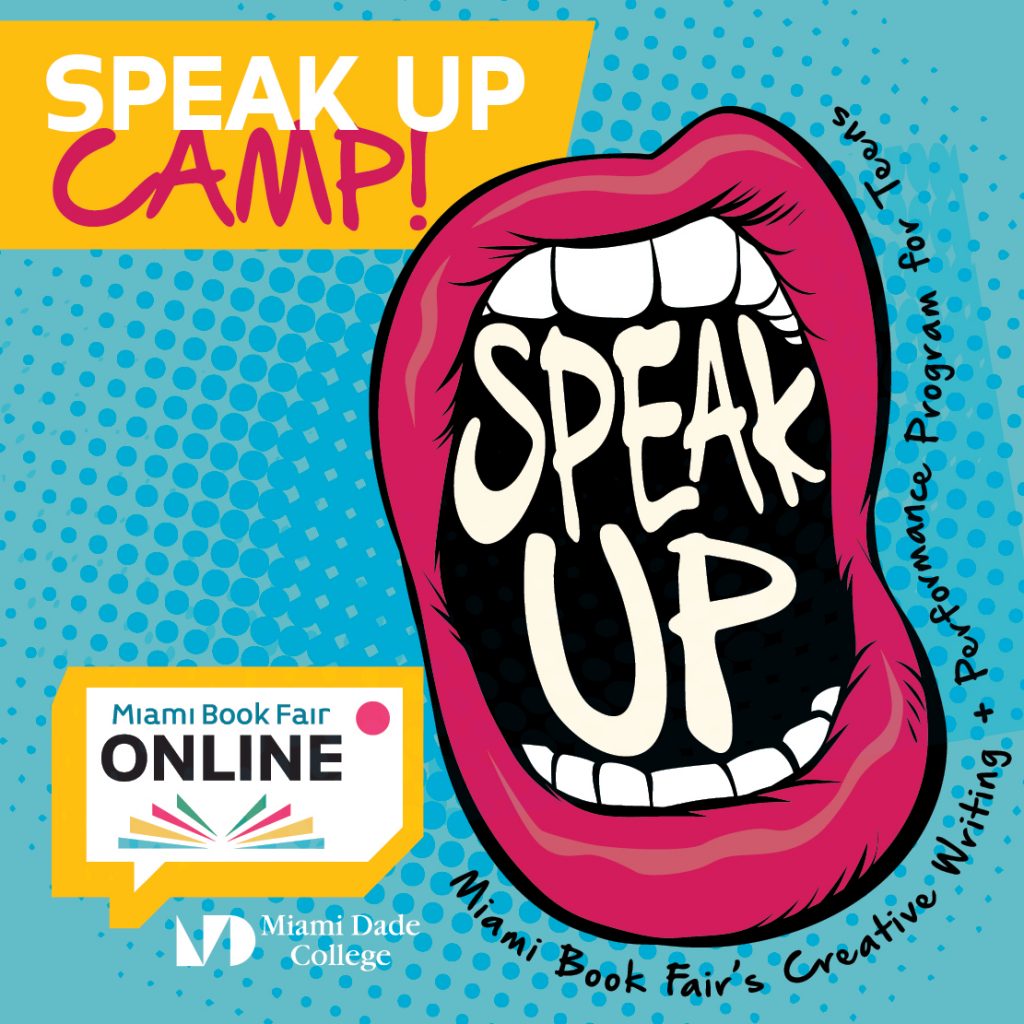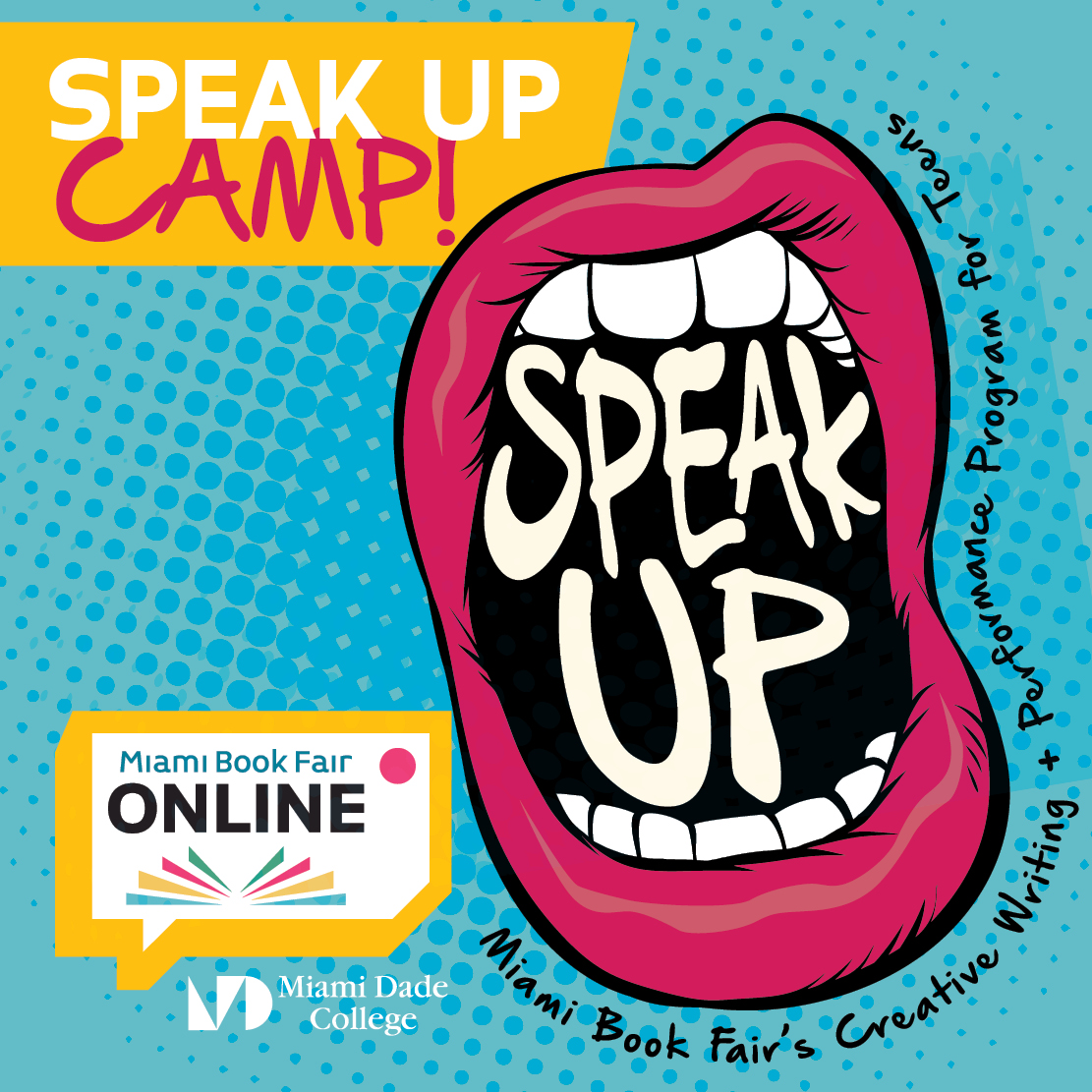 Young Adult Masterclasses in:
Comics/ Graphic Novel Writing
Young Adult Writing
Young Adult Fantasy
Collaboration Writing
5 Instructors in:
Comics/Graphic Novels
Poetry/Spoken Word
Sci-Fi/ Fantasy
Young Adult/ Middle Grade
Young Adult
Applications Open: April 10-May 31
Miami Book Fair's Speak Up creative writing and performance workshops help teens hone creative writing and public speaking to build confidence, make connections, and actualize their creative dreams. Miami Book Fair can provide certificates of completion that high school students can include in portfolios and college applications.