The 40th anniversary-year Miami Book Fair will take place at the downtown Wolfson Campus of Miami Dade College November 12-19, 2023.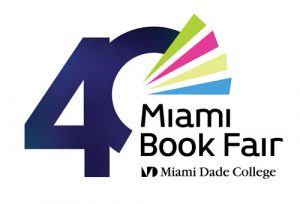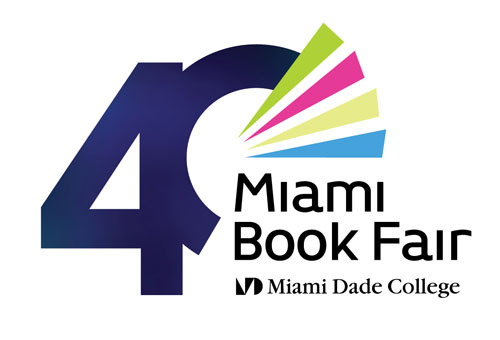 A PLACE FOR AUTHORS WHO WRITE GREAT BOOKS AND THE PEOPLE WHO READ THEM. That's what Miami Book Fair has been all about since it began as a small, two-day festival in 1984 known as Books by the Bay. Immediately cementing its place on Miami's cultural landscape, over the last four decades MBF has evolved alongside its beloved city to help make it A RESPECTED GLOBAL DESTINATION FOR ARTS AND CULTURE. 
Thanks to THE GENEROSITY OF OUR SPONSORS and support of the community, we've welcomed an eclectic group of authors to MBF through the years by providing A FAR-REACHING PLATFORM TO IMPORTANT VOICES IN LITERATURE as we celebrate the written word. Here is where Miami comes for insightful and engaging conversations with leading figures in literature, politics, culture, and the arts, drawn to the Magic City each year by MBF. Past presenters include ISABEL ALLENDE, MAYA ANGELOU, DAVE BARRY, PRESIDENT GEORGE W. BUSH, EDWIDGE DANTICAT, GLORIA ESTEFAN, JOHN GRISHAM, WALTER ISAACSON, TAYARI JONES, SEBASTIAN JUNGER, MARIO VARGAS LLOSA, TONI MORRISON, PRESIDENT BARACK OBAMA, JONATHAN SAFRAN-FOER, SUPREME COURT JUSTICE SONIA SOTOMAYOR, AMY TAN, AMOR TOWLES, GORE VIDAL, COLSON WHITEHEAD, ELIE WIESEL, AND GEORGE WILL, among thousands of others. 
And MBF is SO MUCH MORE THAN JUST THE AUTHORS WE HOST. We also offer national and international book publishers, educational children's activities, live music and other performances, cool get-togethers, and a three-day street fair. 
Sponsorship Opportunities
We've got a long list of CUSTOMIZED SPONSORSHIP OPPORTUNITIES to offer, including world-renowned author sessions; our IberoAmerican, ReadCaribbean, and ReadingEast author programs; children and youth programming; and Street Fair activations. Download our Sponsorship Opportunities pdf for details.
40th Anniversary Brand-Boosting Options
In this milestone year, Miami Book Fair is celebrating its place as one of the vanguard architects behind transforming the Magic City into a well-respected global destination for arts and culture. SPONSORING A SPECIAL 40TH ANNIVERSARY MBF EVENT CAN HELP YOUR COMPANY IN A VARIETY OF WAYS while directly contributing to the open dialogue, free exchange of ideas, and inclusive community we've been building since 1984. For more details please contact Corey Lewis at (913) 579-1803 or Lisa Better at (305) 790-7597.
We Love Our Sponsors & Our Sponsors Love Us
Customized activations before a captive audience. Complementary marketing support tailored to your needs. AN ESTABLISHED PLATFORM THAT CAN EXTEND YOUR REACH. Partnering with Miami Book Fair raises your brand's awareness while linking your name to a beloved and well-respected event backed by 40 years of goodwill in the community. It's just good business.
LOOK WHO'S COMING TO THE FAIR

For more information on sponsorships contact:
COREY LEWIS
Manager Corporate Relations
Miami Book Fair