2017 Winners | 2019 Winners |  About the Prize | Eligibility Terms & Conditions  |  F.A.Q.  |  Submit Here
About the Prize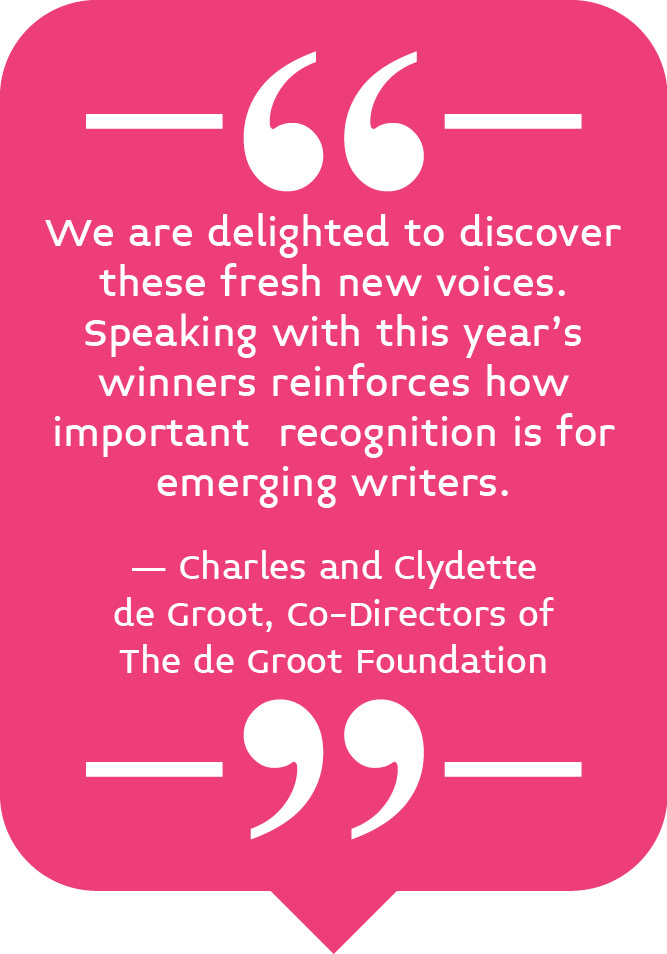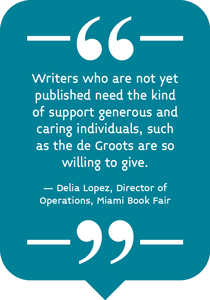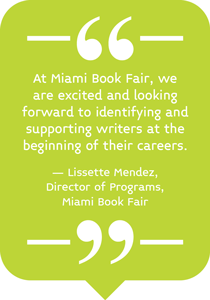 The Miami Book Fair has partnered with The de Groot Foundation to launch the Miami Book Fair/de Groot Prize to be awarded to an author for an unpublished novella.
"We created the MBF/de Groot Prize to fan the flame in emerging writers who yearn to be published. For some, the competition offers an incentive to give form to a story that has been floating in the back of their mind. Others will want to complete that half-finished manuscript lying in a drawer or reshape their unpublished novel into a novella. We want the prize to bring out the best in new authors who have a story that needs to be heard," said Clydette de Groot, co-founder of the Foundation.
The Prizes
The winner of the Miami Book Fair/de Groot Prize will receive a $6,000 cash award, publication by Melville House, a critically acclaimed independent press, an expense-paid (hotel, travel, per diem) trip to the Miami Book Fair after publication, and a chance to read/participate in programs at the fair. The two runners-up will each receive $3,000, an expense-paid (hotel, travel, per diem) trip to the 2022 Miami Book Fair, and a chance to read/participate in programs at the Fair. The three winners work will be publicized in print and online media.
Prize Timeline
Submissions for the Miami Book Fair/de Groot Prize are not open at this time. Please join our email list and follow us on social media for information about the MBF/de Groot Prize and other Miami Book Fair programs.
The Novella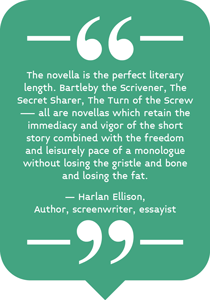 What is a novella?
A novella is a work of fiction between 17,000-40,000 words. Ian McEwan says: "To sit with a novella is analogous to watching a play or a longish movie." Novellas, rather than focusing on the large-scale issues you will find a novel, focus more on a character's emotional and personal development. A novella may have fewer conflicts than a novel. At the same time, the novella will be more nuanced and complicated than a short story. A novella can be a great opportunity to tell a story that you may have otherwise abandoned.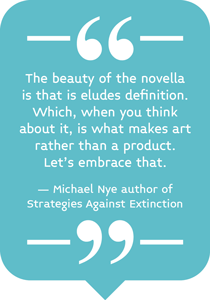 Some Notes on the Novella by Ian McEwan:
(From his New Yorker article, October 2012)
"I believe the novella is the perfect form of prose fiction. And is the means by which many first know our greatest writers. Readers come to Thomas Mann by way of Death in Venice, Henry James by The Turn of the Screw, Kafka by Metamorphosis, Joseph Conrad by Heart of Darkness, Albert Camus by L'Etranger. I could go on: Voltaire, Tolstoy, Joyce, Solzhenitsyn. And Orwell, Steinbeck, Pynchon. And Melville, Lawrence, Munro. The tradition is long and glorious… Read the entire article.
And, from The Daily Beast:
"The Novella is Making A Comeback: In Praise of Short"
By Taylor Antrim, August 4, 2011
---
Miami Book Fair's literary contests adhere to the Council of Literary Magazines & Presses Contest Code of Ethics as stated below.
"CLMP's community of independent literary publishers believes that ethical contests serve our shared goal: to connect writers and readers by publishing exceptional writing. We believe that intent to act ethically, clarity of guidelines, and transparency of process form the foundation of an ethical contest. To that end, we agree to 1) conduct our contests as ethically as possible and to address any unethical behavior on the part of our readers, judges, or editors; 2) to provide clear and specific contest guidelines—defining conflict of interest for all parties involved; and 3) to make the mechanics of our selection process available to the public. This Code recognizes that different contest models produce different results, but that each model can be run ethically. We have adopted this Code to reinforce our integrity and dedication as a publishing community and to ensure that our contests contribute to a vibrant literary heritage."
The Miami Book Fair/de Groot Prize for the Novella  utilizes a double blind review process. Screeners do not know the names of the authors of the submissions they review and each entry is read twice by two different screeners at three levels before the finalists are forwarded to Justin Torres, judge for the Prize's 2019 – 2020 cycle.
The screeners are well-qualified to review the manuscripts. Each must demonstrate a professional background in writing and editing. Miami Book Fair also reviews screeners' credentials and prefers screeners who have participated as screeners and judges of other writing contests.