2017 Winners |  2019 Winners |  About the Prize | Eligibility Terms & Conditions  |  F.A.Q.  |  Submit Here
Miami Book Fair/The de Groot Foundation Announce 2017 Winners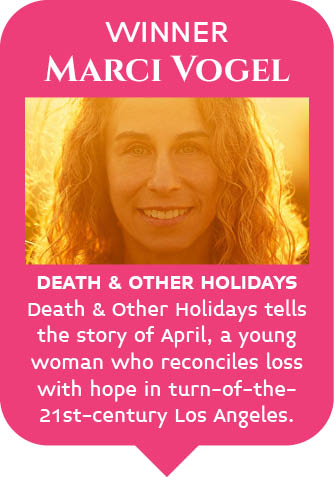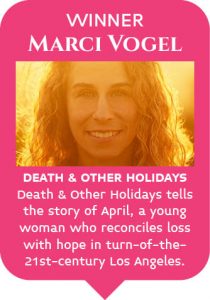 Miami Dade College's Miami Book Fair, in partnership with The de Groot Foundation, select Marci Vogel as the winner of the 2017 Miami Book Fair/de Groot Prize, awarded to an author for an unpublished novella. The two runners-up are Nicki Tulk and Branden Boyer-White.  
Vogel will receive a $6,000 cash award, her novella, Death & Other Holidays, will be published by prominent independent publisher Melville House and will have a reading the 2018 Miami Book Fair. Death & Other Holidays is the story of April, a young woman who reconciles love with loss in 21st century Los Angeles.
Death & Other Holidays was chosen winner by inaugural MBF/de Groot Prize judge Jim Shepard, author of numerous story collections and novels, who said, "I found it wryly appealing and quietly moving, in its own minimalist way, as well as deftly constructed."
Born in California, Vogel's poetry, prose, translations, and cross-genre inventions appear in Jacket2, VIDA, Quarter After Eight, and FIELD, among other publications. She has a doctorate in creative writing and literature from the University of Southern California and is the recipient of a Willis Barnstone Translation Prize, a Hillary Gravendyk Scholarship from the Squaw Valley Community of Writers, and the inaugural Howling Bird Press Poetry Prize for her collection, At the Border of Wilshire & Nobody.
"For all its compression, Death & Other Holidays has a long and circuitous history, and I'm over the moon to know it will finally spiral out into the world because of the Miami Book Fair /de Groot Prize," said Vogel.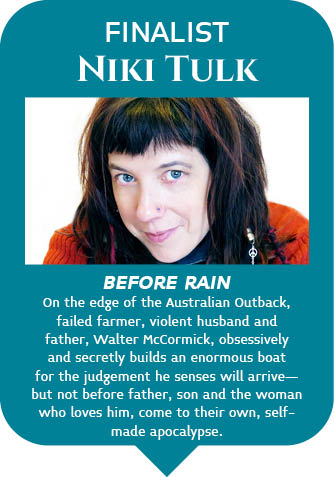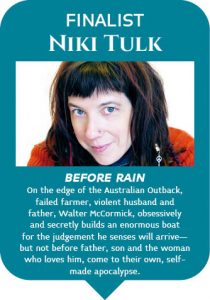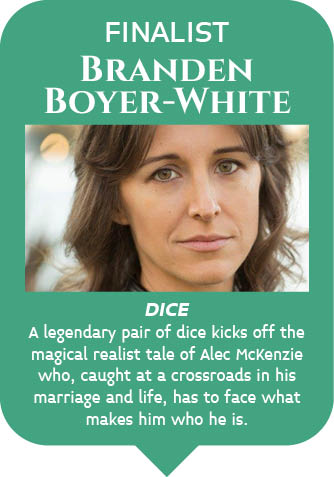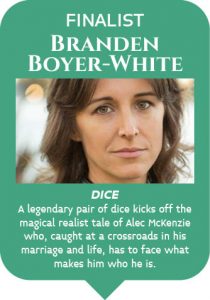 Niki Tulk won for the novella Before Rain, set in the Australian Outback, where a man is building an ark for an apocalypse of its own making, and Branden Boyer-White for Dice, a magic realist tale of a man caught at the crossroads in his marriage and life. Tulk and Boyer-White will each receive $3,000 and a chance to read/participate in a programs at the Fair.
"We're thrilled with the quality of the submissions for this inaugural prize. Speaking with the winners reinforces how important this kind of recognition is for emerging writers," said Charles and Clydette de Groot, founders of The de Groot Foundation.
---
Miami Book Fair's literary contests adhere to the Council of Literary Magazines & Presses Contest Code of Ethics as stated below.
"CLMP's community of independent literary publishers believes that ethical contests serve our shared goal: to connect writers and readers by publishing exceptional writing. We believe that intent to act ethically, clarity of guidelines, and transparency of process form the foundation of an ethical contest. To that end, we agree to 1) conduct our contests as ethically as possible and to address any unethical behavior on the part of our readers, judges, or editors; 2) to provide clear and specific contest guidelines—defining conflict of interest for all parties involved; and 3) to make the mechanics of our selection process available to the public. This Code recognizes that different contest models produce different results, but that each model can be run ethically. We have adopted this Code to reinforce our integrity and dedication as a publishing community and to ensure that our contests contribute to a vibrant literary heritage."
The Miami Book Fair/de Groot Prize for the Novella  utilizes a double blind review process. Screeners do not know the names of the authors of the submissions they review and each entry is read twice by two different screeners at three levels before the finalists are forwarded to Justin Torres, judge for the Prize's 2019 – 2020 cycle.
The screeners are well-qualified to review the manuscripts. Each must demonstrate a professional background in writing and editing. Miami Book Fair also reviews screeners' credentials and prefers screeners who have participated as screeners and judges of other writing contests.