Transatlantic Pollination
Saturday, November 19, 2016 @ 5:30 am
300 NE Second Ave.

,

Miami

,

Fl

33132

United States
The Caribbean colonies were established — and served for centuries — as a nexus for various forms of trade. The region also became a cultural crossroads, blending European, African and indigenous American culture. This panel explores the interplay of cultural currents throughout the Caribbean. With Jacqueline Couti, Laurent Dubois, Ronald Angelo Johnson, Andrea J. Queeley. Moderator: Marlene L. Daut.
Professor Jacqueline Couti presents Dangerous Creole Liaisons, which not only exposes readers to a less familiar historical period of the French Caribbean, it features literary works from the nineteenth century, when the current ideas of modern nationhood began to coalesce. Laurent Dubois traces the banjo from humble origins, revealing how it became one of the great stars of American musical life, in The Banjo: America's African Instrument. Historian and former diplomat Ronald Angelo Johnson's Diplomacy in Black and White: John Adams, Toussaint Louverture, and Their Atlantic World Alliance presents the first history of the unlikely diplomatic alliance between the fledgling nations of the United States and Haiti. Anthropologist Andrea J. Queeley's Rescuing Our Roots: The African Anglo-Caribbean Diaspora in Contemporary Cuba looks at local and regional identity formations as well as racial politics in revolutionary Cuba. Moderator: Marlene L. Daut, associate professor of African Diaspora Studies in the Carter G. Woodson Institute and the Program in American Studies at the University of Virginia.
ReadCaribbean programs created in partnership with Sosyete Koukouy, Bocas Literary Festival and ReadJamaica, with the support of Knight Foundation and the Green Family Foundation.
ReadCaribbean se yon pwogram ki fèt grasa yon tèt ansanm avèk Sosyete Koukouy, Festival Literè Bocas, e ReadJamaica. Pwogram nan jwenn soutyen nan men Knight Foundation e Green Family Foundation.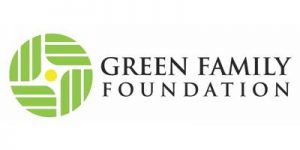 Tickets are not available as this event has passed.