Koze Mande Chèz: Dyalòg Sou Literati Kontanporèn Ayiti // Conversations On Contemporary Haitian Literature
Sunday, November 20, 2016 @ 10:30 am
300 NE Second Ave.

,

Miami

,

Fl

33132

United States
(yon prezantasyon an kreyòl, avèk entèpretasyon annanglè an menm tan) 
 (Presented in Kreyòl Ayisyen with simultaneous interpretation in English)
Yon ekip gwo otè ayisyen pwal diskite sa k ap pase sèjousi nan monn literatè Ayiti. Vin asiste bèl deba sa a, kote otè diferan jenerasyon pwal prezante pèspektiv yo opwendevi lengwistik ak estil. Edwidge Danticat, Yanick Lahens, Gary Victor. Moderatè: Michèle Pierre-Louis.
The current state of contemporary Haitian literature is discussed among these literary luminaries. Join the panel for a meaningful discussion of Haiti's literature from each author's generational, linguistic and stylistic perspective, with American Book Award-winner, Edwidge Danticat; recipient of the "Prix Fimina" award Yanick Lahens; and multi-award-winning writer, playwright, and screenwriter, Gary Victor. Moderator: Michèle Pierre-Louis.
ReadCaribbean programs created in partnership with Sosyete Koukouy, Bocas Literary Festival and ReadJamaica, with the support of Knight Foundation and the Green Family Foundation.
ReadCaribbean se yon pwogram ki fèt grasa yon tèt ansanm avèk Sosyete Koukouy, Festival Literè Bocas, e ReadJamaica. Pwogram nan jwenn soutyen nan men Knight Foundation e Green Family Foundation.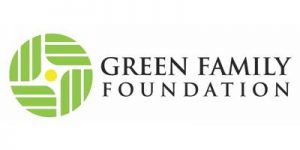 Tickets are not available as this event has passed.