For the last several weeks, we've been rounding up internet clips and highlights from the different authors leading this year's Miami Writers Institute workshops. We kicked off the series with Bryan Washington, followed by Lilliam Rivera, then linked you up with memoirist Boris Fishman, novelist R.O. Kwon, and finally last week with the fifth inaugural poet in U.S. history, Richard Blanco. Today, we would like you to introduce you to literary agent, Dana Murphy.
Who is Dana Murphy?
Dana Murphy is a literary agent at The Book Group. After studying critical film theory and sociology at New York University, Dana began her literary career assisting Brettne Bloom and Elisabeth Weed.  In 2015, The Book Group was founded, and Dana began building her own list alongside that team. Dana is hungry for writing that is immersive and surprising, with a voice so distinct it makes her cancel plans and read through meals. She is attracted to upmarket and literary fiction for both adults and young adults, and smart narrative nonfiction/essay collections about pop culture, social issues, science, feminism, race, gender, film and television, music, comedy, religion, and place. Across genre, she is interested in finding marginalized voices that speak to the radical change and compassion readers are searching for, and books that are equally tenderhearted and self-aware. Dana's client list includes literary bestseller Danya Kukafka and celebrated culture writers Kelsey McKinney, Blythe Roberson, Sarah Marshall, and Claire Comstock-Gay (Madame Clairevoyant at The Cut). Born and raised in Long Island, Dana lived in New York City for a decade before moving to Philadelphia two years ago.  She has since fully adapted to a cheesesteak-based diet and has accepted Gritty as the highest deity in her heart.
---
Explore: An incomplete, ever-changing list of what Dana Murphy is looking for.
As featured on TheBookGroup.com
Fiction (Applies to both adult and YA, unless noted)
An assured, strong sense of place, particularly novels set in the modern American South or other places overdue for a subversion of the stories historically told about them
Romantic Comedies that are actually funny, have a tangibly constructed world beyond the couple at the center, and make me want to start rereading as soon as I hit the last page.
Friend families, particularly of the Queer variety. Friendships celebrated as their own glorious love stories.
Queer/BIPOC takes on "classic" teen stories, with the problematic bits fixed: 10 Things I Hate About You, The Princess Diaries, Dawson's Creek, Sarah Dessen's novels, etc.
The next big speculative novel with gut-punching emotions a la STATION ELEVEN or NEVER LET ME GO.
Early/mid/late twenties coming of age, with characters figuring out "how do I pay the bills" and "what do I do now" and "what will make me happy."
Big-hearted novels that feel like the best fan fiction.
Nonfiction
Journalism that looks at a cultural phenomenon we have taken for granted through a new lens.
Anything that reckons with "low" or "unworthy" pop culture in a smart, serious way. Especially regarding art made for and about teenagers.
Untold stories from voices that have been historically and systematically marginalized.
Well-researched cultural criticism about taste, the value of art, and how both are historically and intrinsically wrapped up in the erasure of disenfranchised voices.
Writing on basketball (history, culture, social impact) by non-white authors.
Writing that employs a small, specific lens to tell a big idea story—think Mark Kurlansky or Mary Roach. Particular lenses I'm interested in: place, food, objects, and untold stories.
---
Meet: Dana Murphy's Client List
---
Take the Workshop
: Publishing Seminar with Literary Agent Dana Murphy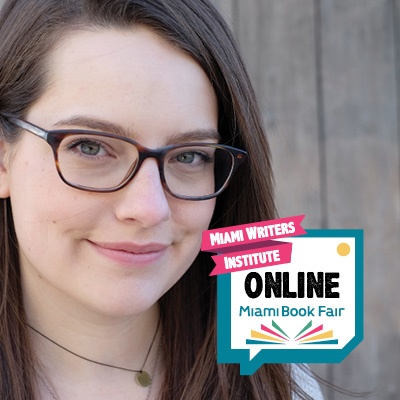 August 1, 2 – 3:30 p.m. EST | Register to receive link
A refrain you'll often hear when asking a question about the publishing process is "it depends." Every book, every author, every agent, every publisher is wonderfully (and, yes, also frustratingly) unique. There is not a single right path to publishing a book, no traveling salesmen "six tricks to get an agent" to game the system, and no simple calculations to become a bestseller. This is a business of chaos and a business of luck. Most importantly, it's a business. Through this seminar, I hope to be a transparent resource and provide clarity on the wild process of publishing a book. We'll cover topics including: How to query (and more importantly, are you ready to query); Tips for getting picked out of slush; What to ask a prospective agent; How to know what you need out of the agent/author partnership; the path to sale; and much more. Learn More