Learn more about the authors leading this year's Miami Writers Institute workshops. Each week we will be gathering internet clippings and highlights from a different author. We kicked off the series last week with Bryan Washington and then introduced you to Lilliam Rivera. This week we're linking you up with memoirist Boris Fishman.
Who is Boris Fishman?
Boris Fishman immigrated to the U.S. at nine, from the former Soviet Union. He is the author of the novels A Replacement Life (which won the VCU Cabell First Novelist Award and the American Library Association's Sophie Brody Medal), and Don't Let My Baby Do Rodeo, both New York Times Notable Books of the Year; and Savage Feast, a family memoir told through recipes. His journalism has appeared in The New Yorker, The New York Times Magazine, The Wall Street Journal, Vogue, Travel + Leisure, The London Review of Books, The Washington Post, and many other publications. He lives in New York and teaches creative writing at Princeton University.
---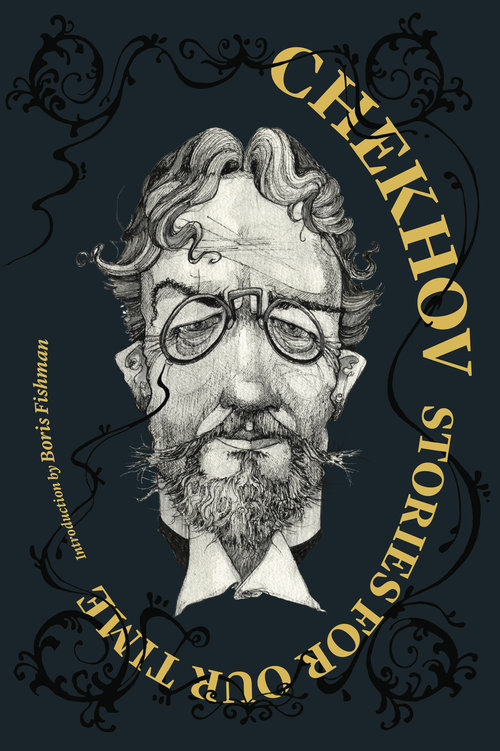 Read: Everything You Think You Know About Chekhov is Wrong
Boris Fishman Wonders, What Would Chekhov Say of Vladimir Putin?
An introduction to Chekhov: Stories For Our Time, excerpted on LitHub.  Everything you know about Anton Chekhov is wrong.
Chekhov the downcast tubercular writing magnificently mournful plays about the declining aristocracy on the eve of the Bolshevik Revolution, the king of the country whose national anthem is the minute-long sigh. The picture lasts because it's what we want from our 19th-century Russians: gravity, fatalism, melancholy, minds wracked by the Big Questions. We wouldn't want this kind of writing today—too un-ironic, too free with emotion, too un-relativist, too naive in thinking that the Big Questions have resolution at all. But we love the echo.
---
Watch: Boris Fishman Reads from A Replacement Life
Boris Fishman reads excerpts from his novel, A Replacement Life, at Daunt Books, London.
---
Listen:
The Virtual Memories Show [Episode 325] Boris Fishman
"Cooking is the only thing in my life that creates the same exalted transport that writing does." With his new memoir, Savage Feast: Three Generations, Two Continents, and a Dinner Table (a Memoir with Recipes), author Boris Fishman explores his family's Soviet Jewish legacy, his arc as a writer, and the glorious and varied meals that kept his family together from Minsk to Brighton Beach.  The Virtual Memories Show gets into why creative nonfiction is Fishman's first passion (after publishing two novels), how he guaranteed his family's disapproval by writing about them throughout his career, how he couldn't leave Sovietness behind until he moved out of his parents' home at 24 (despite emigrating from the USSR at 9), what he'd do if he quit the writing game, and why the recipes were the toughest part of Savage Feast.  They also talk smack about certain books and authors, compare Malamud to Roth and Bellow, discuss the first (very not Jewish/not Russian) writer Boris became friends with, and explore the use of fiction to imagine alternate lives for oneself. Along the way, we make a life-changing pact, decide whether an MFA is worth pursuing, share book tour best practices, and conclude that Soviet Jewish guilt is exponentially more severe than Jewish guilt. It's a whole lot of talk about books, food, and deracinated Jews!
---
Take the Workshop
: The Art and Craft of Memoir with Boris Fishman
Monday, July 27 @ 12:30 p.m. | Register to receive link
During our time together, we will read excerpts of exemplary memoirs (and peek at a couple of craft manuals); take them apart to figure out how they became so exemplary (and to remind ourselves that their authors were once staring at a blank page, too); do some craft exercises to practice those concepts; and then deploy them in short pieces of memoiristic writing that we will workshop as a group. No prior submission of work required. This will be a 5-Day virtual workshop kicking off on Monday, July 27 and ending on Friday, July 31.