Upcoming Events
During eight days each November hundreds of authors and thousands of readers converge on Downtown Miami for the nation's premier literary festival. And when that's over, we keep it going, month in, month out.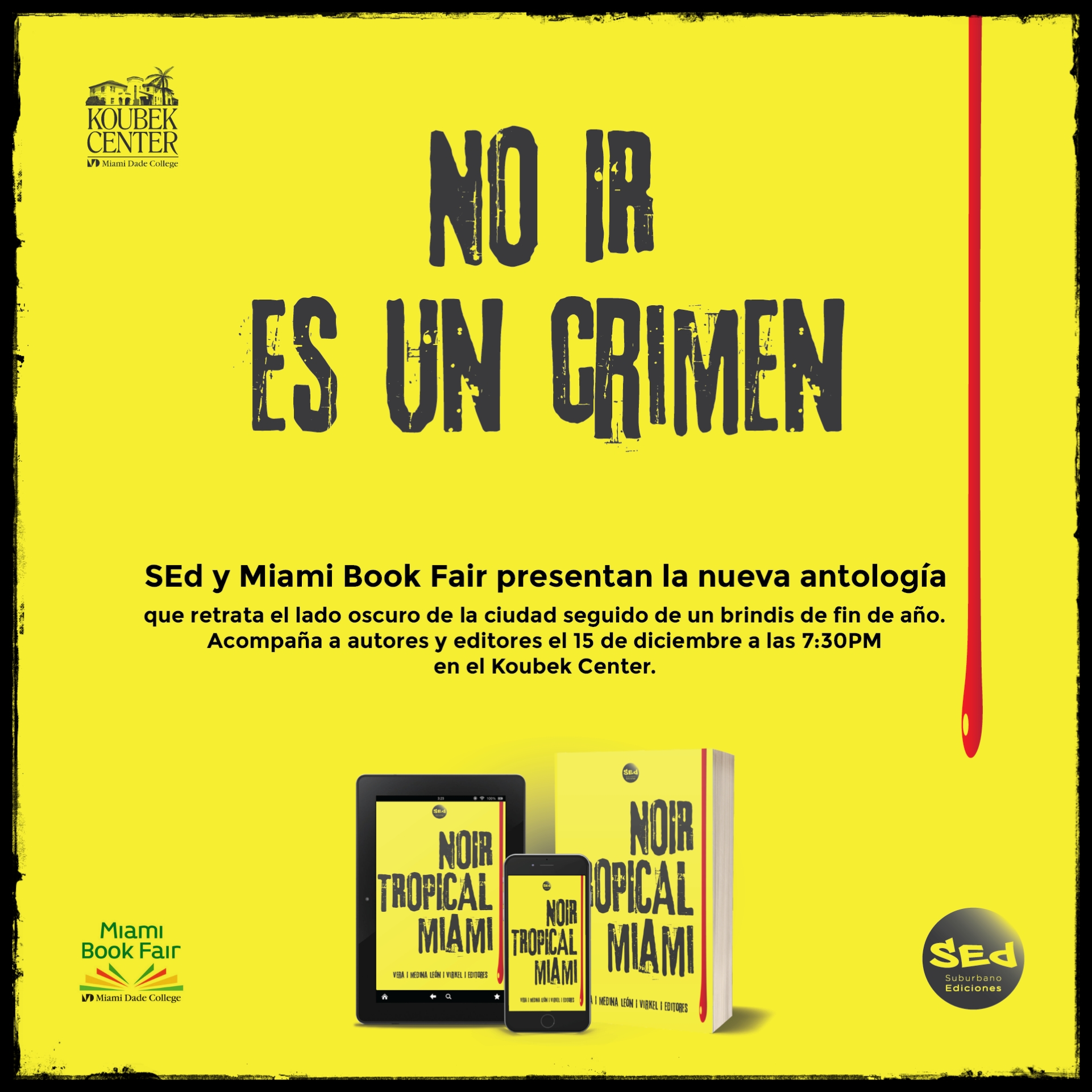 Presentación de la antología Noir Tropical
Noir Tropical, una antología publicada por SEd, compila autores que a lo largo de su trayectoria han plasmado el realismo sucio o el policial en Miami. La idea es continuar con la tradición literaria noir de Miami en castellano. En Noir Tropical 18 autores retratan el lado oscuro de Miami, y pone sobre el tablero de las letras universales algo nuevo: la tradición literaria de una ciudad que se conoce básicamente por sus playas y malls.