Reader
$100 / year
Support the literary arts year-round with free access to the Fair in person and online.
Writer
$250 / year
Connect with Friends online and in person at the Friends Hospitality Lounge.
Agent
$500 / year
Get year-round access to exclusive events and experience Miami Book Fair.
Patron Program
$1,000+ / year
Editor-in-Chief, Publisher, and Chairman's Circle
Provide meaningful support for Miami Book Fair to receive unique opportunities and experiences.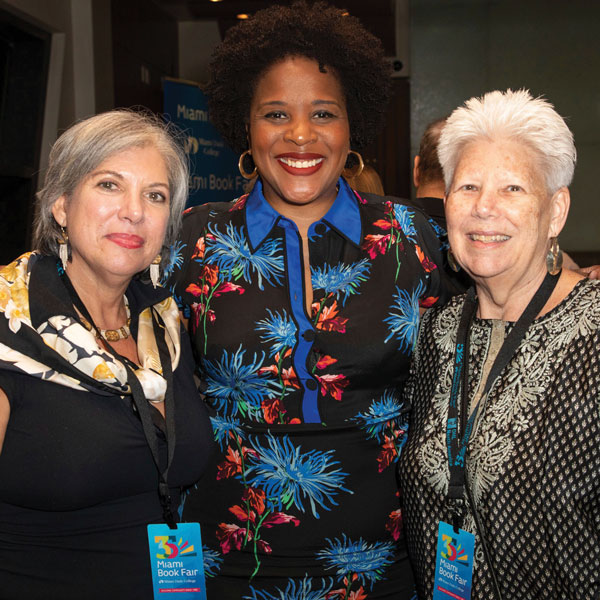 Questions? Need More Information?
Please contact Friend Liaisons Annalisa Damley and Lisa Better at 305-237-7837 or ADamley@mdc.edu (786-208-5402, cell) 
For technical support, please contact SquadUP at 800-210-0689 (M-F, 9 a.m. to 9 p.m. ET) or Support@SquadUP.com.