Robin Ha
Robin Ha (She/her) is a Korean American cartoonist based in Washington DC. She is the author and the illustrator of Almost American Girl, a 2021 Walter Award honoree memoir, and Cook Korean!: A Comic Book With Recipes, a New York Times bestselling cookbook graphic novel. Robin grew up in Seoul, South Korea, and moved to the United States at age fourteen. After graduating from the Rhode Island School of Design, she moved to New York City and worked in the fashion industry for several years before diving into comics. Her work has been published in independent comics anthologies as well as in the pages of Marvel Comics and Heavy Metal Magazine.
Robin has been an avid reader of comics since she was introduced to them by her mother as a young girl. She strives to make comics that are entertaining and also empowering the readers to become more accepting of themselves and others.​
Robin is currently working on her third graphic novel inspired by the Korean folklore of Gumiho.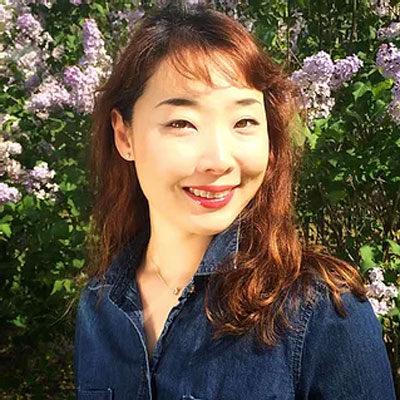 Adèle Barclay
Adèle Barclay's writing has appeared in The Fiddlehead, The Heavy Feather Review, The Pinch, Fog Machine, The Puritan, PRISM international, and elsewhere. She is the recipient of the 2016 Lit POP Award for Poetry and the 2016 Walrus Readers' Choice Award for Poetry and has been nominated for a Pushcart Prize. Her debut poetry collection, If I Were in a Cage I'd Reach Out for You, (Nightwood, 2016) was nominated for the 2015 Robert Kroetsch Award for Innovative Poetry and won the 2017 Dorothy Livesay Poetry Prize. Her second collection of poetry, Renaissance Normcore, is forthcoming from Nightwood Editions in fall 2019.
She was the Interviews Editor at The Rusty Toque, a poetry ambassador for Vancouver's Poet Laureate Rachel Rose, and the 2017 Critic-in-Residence for Canadian Women In Literary Arts. She is Arc Magazine's Poet in Residence and an editor at Rahila's Ghost Press. She lives on unceded Coast Salish territory/Vancouver, BC.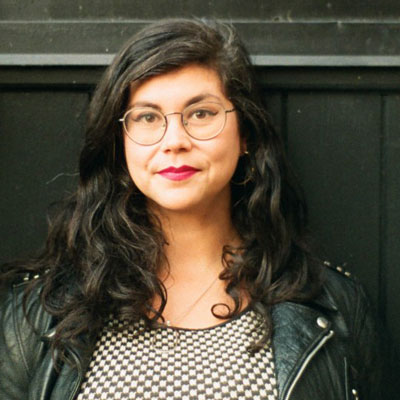 Ismée Williams
Ismée Williams is the critically-acclaimed author of the YA contemporary #OwnVoices WATER IN MAY, a contemporary YA novel about a fifteen year old Dominican-American girl, Mari, who wants more than anything to have a baby so someone in her family will love her. Mari is forced to face challenges she never imagined when she learns the baby she's carrying has only half a heart. Published by Amulet Books in the Fall of 2017, Water in May earned a Kirkus starred review and was called "Fierce and tender—and absolutely worth reading", while VOYA described it as "realistic and compelling, heartfelt and heartbreaking."  Her second book, THIS TRAIN IS BEING HELD, about a Dominican-American boy from the Heights and a Cuban-American girl from the Upper East Side who meet while riding the subway, was published in February 2020. Called "a nuanced and tenderly pitched story," by National Book Award Winner Elizabeth Acevedo, and "Heartfelt and meaty" by Kirkus, THIS TRAIN IS BEING HELD is a romance that tackles issues of racism and mental health and is a Junior Library Guild selection. Ismée has been an invited speaker at The Virginia Festival of the Book, The Miami Book Fair, The NYC Teen Author Festival, The Southern Kentucky Book Festival, and The Bronx Book Festival among others and is one of the founders of the Latinx Kidlit Book Festival which debuted in 2020. Ismée is a pediatric cardiologist who trained and worked at Columbia University Medical Center in New York City for 15 years and now sees patients in the Bronx. She is the daughter of a Cuban immigrant and was partially raised by her abuelos. Follow her on Twitter and IG @IsmeeWilliams and her website: ismeewilliams.com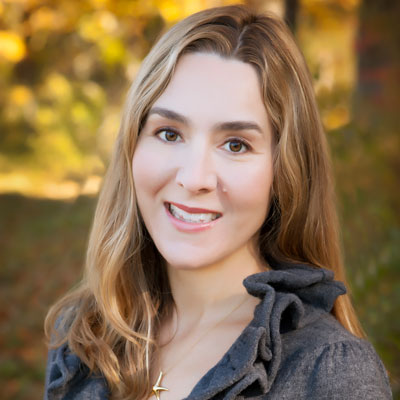 Ryan La Sala
Ryan La Sala writes about surreal things happening to queer people.
Ryan resides in New York City, but only physically. Flighty to a fault, he spends most of his time in the astral planes and only takes up corporeal form for special occasions, like brunch and to watch anime (which is banned on the astral planes).
Ryan La Sala writes about surreal things happening to queer people. He is the author behind the riotously imaginative Reverie, and the brilliantly constructed Be Dazzled, both of which made the Kids' Indie Next List. He has been featured in Entertainment Weekly, NPR, Tor.com, and one time Shangela from RuPaul's Drag Race called him cute! Ryan is also the co-host the Celebrity Book Club Podcast, and a frequent speaker at events/conferences. When not writing, Ryan does arts and crafts and, if he's lucky, he sometimes remembers to film his escapades for his long-suffering YouTube channel subscribers.
Ryan grew up in a quaint suburb of Connecticut with his three siblings and three parents. He studied Anthropology and Neuroscience at Northeastern University in Boston before working a recruiter, then a project manager at a web design agency. He now lives in Manhattan, in a subterranean cottage festooned in decorations from past theme parties, where the TV alternates between Buffy the Vampire Slayer, Kingdom Hearts, and Sailor Moon. If not writing, Ryan can be found doing arts and crafts, listening to NPR while cooking, or twirling a baton. Seriously.
Ryan's books are represented by Veronica Park at Fuse Literary.
Ryan's TV/Film projects are represented by Debbie Deuble Hill at APA.