In Person
Sunday, May 7th
@ Little Haiti Cultural Complex
Online
Sunday, May 21st
and
Sunday, May 28th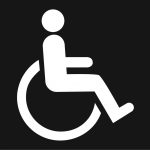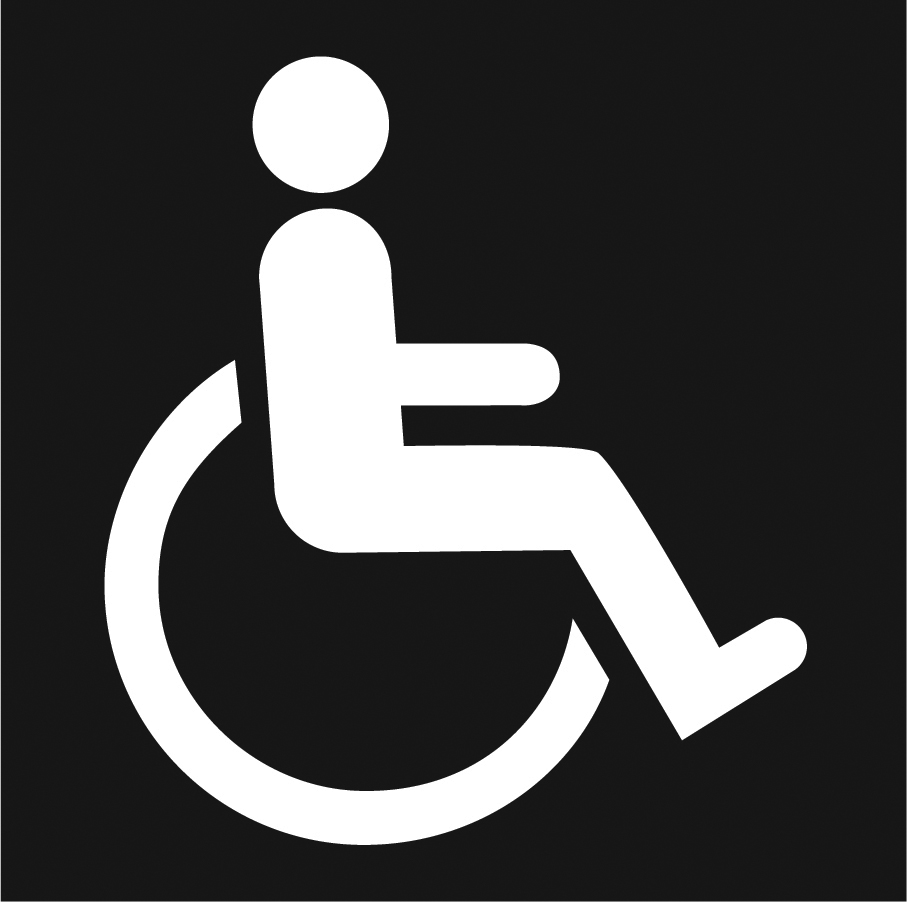 Miami Book Fair and Sosyete Koukouy present the Little Haiti Book Festival featuring authors from Haiti and the Haitian diaspora, workshops for writers, storytelling and hands-on activities for children, dance and music performances, Haitian comedy, a community meet and greet with some of Little Haiti's award-winning VIP guests and community leaders, and more. Our panel topics include Chaos and Community: The Impact of New Immigration Laws on Haitian Refugees in the US and Building a Healthier Future: A Panel Discussion on Environmental Sustainability in Haiti.

IN-PERSON PROGRAM (MAY 7th)
IN THE COURTYARD
IN THE AUDITORIUM
12 P.M. "CHAOS AND COMMUNITY: THE IMPACT OF NEW IMMIGRATION LAWS ON HAITIAN REFUGEES IN THE U.S.," a thought-provoking discussion featuring panelists Gepsie Morisset-Metellus

, community activist and co-founder of the

Sant La Haitian Neighborhood Center

; Edwidge Danticat

, acclaimed Haitian American author;

Paul Novack

, former mayor of Surfside and an attorney who has worked extensively with refugees and the

Family Action Network Movement

; and

Leonie Hermantin

, director of communications and development at Sant La.

2 P.M. "BUILDING A HEALTHIER FUTURE: ENVIRONMENTAL SUSTAINABILITY IN HAITI," an engaging discussion featuring a diverse group of panelists who are passionate about creating a brighter future for Haiti, including Philippe Mathieu

, agronomist and CEO of Agroconsult Haiti;

Florentin Maurrasse, Ph.D.

,

geologist at Florida International University and renowned expert in tektite layers;

Georgette Bain-Clervois

, experienced engineer with a passion for sustainable development initiatives; and

Jocelyn David

, engineer, geologist, and environmentalist.
IN THE DANCE STUDIO
11 A.M. MEDITATION & YOGA FOR ALL AGES WITH ALEXANDRA JEANTY-LECLERC, Mindful Art educator and author of

Mindful Pokie

, who will share simple yet effective techniques to calm your mind, reduce stress, and increase focus. Suitable for all experience levels, this workshop offers a welcoming and inclusive space to explore the benefits of a mindful yoga practice.

12:15 P.M. CONTEMPORARY HAITIAN DANCE LED BY NANCY ST LÉGER, founder of NSL Dance Ensemble, a unique opportunity to explore the rich cultural heritage of Haiti through dance. You'll be guided through a series of movements and choreography designed to help you connect with the rhythm and spirit of Haiti as St Léger shares insights into Haitian dance's history and cultural significance, providing you with a deeper understanding of the art form.
1:30 P.M. DISCOVER KONPA: A VIBRANT HAITIAN DANCE EXPERIENCE is an immersive class led by Sony Laventure, founder of KOTR Dance Studio. Whether you're a beginner or a seasoned dancer, this engaging workshop offers a unique opportunity to learn the rhythmic movements and rich history of this captivating Haitian dance style. Connect with others, celebrate Haitian culture, and ignite your passion for dance in a welcoming, energetic environment.
3 P.M. STORYTELLING, RHYTHM & DRUMS WITH YANUI will immerse its audience in Haiti's vibrant and colorful culture with a master storyteller! Audience members of all ages will be captivated by her traditional tales passed down for generations, enhanced by music, dance, and performance elements to create a truly engaging experience that will transport viewers to Haiti.
IN THE COMMUNITY ROOM
12:15 P.M. CUPCAKES & CREATIVITY: YOUNG ENTREPRENEURS WORKSHOP

. Join Delphine Nephtalie Dauphin, the young entrepreneur and author behind Joy's Yummy Cupcakes by Delphine, for an interactive workshop at the Little Haiti Book Festival. In this session, Delphine will share her journey as a successful youth-preneur, providing valuable insights and tips for aspiring entrepreneurs. Participants will engage in hands-on activities to spark their creativity and explore the basics of business planning, marketing, and financial management. This workshop is perfect for children and teens who are eager to turn their passions into profitable ventures.

1:30 P.M. INTRODUCTION TO HAITIAN THEATER: EXPLORING CULTURE & LANGUAGE THROUGH PERFORMANCE WITH WRITER AND PERFORMER JACKSON RATEAU, a journey into Haitian theater's rich cultural and linguistic traditions. Designed for beginners interested in learning more about the genre's unique elements, participants will delve into the basics of acting, storytelling, and performance while exploring history and cultural context.
3 P.M. FROM SCRIPT TO SCREEN: NAVIGATING FILM PROJECT MANAGEMENT FOR BEGINNERS LED BY FILMMAKER YANATHA DESOUVRE, an exploration of the fundamentals of film project management for beginners. Desouvre will share his insights and experiences, covering script development, budgeting, fundraising, casting, production scheduling, and postproduction. Whether you're a first-time filmmaker or just looking to improve your skills, this workshop will provide the tools you need to bring your vision to the big screen.
CHILDREN'S ALLEY AT LITTLE HAITI BOOK FESTIVAL
MARKETPLACE
ALL DAY

A bustling destination packed with exhibitors, food vendors, and a mini book fair featuring local authors and publishers with books in English, Haitian Creole, and French.
COMMUNITY MEET AND GREET
Get to know some of LHBF's distinguished VIP guests – this is a unique opportunity to connect with individuals who have significantly contributed to their respective fields and the Little Haiti community! Don't miss this chance to engage in conversations, ask questions, and learn from these inspiring individuals. RSVP required.
ONLINE PROGRAM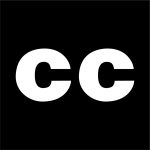 SUNDAY, MAY 21st, 2:00 pm. Creole in Context: The Challenges and Opportunities of Promoting Haitian Creole Language and Culture – This panel will examine the status of Haitian Creole language and culture, exploring the issues of language, writing, and reading that have arisen over time. The panelists, including members of the Academy and other experts, will discuss the significance of Creole in Haitian society, the challenges in fully embracing it, and strategies for promoting its use and development. The panelists will discuss the historical and cultural factors that have influenced the use of Creole in Haiti and some of the challenges that Haitians face in learning and using the language. They would also explore potential solutions to these challenges, including the role that education and language policy could play in promoting the use of Creole.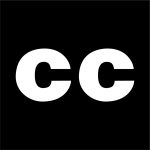 SUNDAY, MAY 28th, 2:00 pm. Dealing with the Plague of Insecurity – Insecurity is a significant obstacle to improving living conditions in Haiti. Would sending an international force help pull Haiti out of the quagmire? This panel will explore the issue of insecurity in Haiti and its impact on the country's ability to improve living conditions for its citizens. The panelists will discuss the root causes of insecurity, including political instability, poverty, and social unrest, and explore potential solutions. They will also discuss the possibility of sending an international force to help address the problem, including the benefits and drawbacks of such an approach.


The Little Haiti Book Festival, formerly known as the Haitian-Caribbean Book Festival, has been presented in part by Sosyete Koukouy of Miami, Inc. for the past eight years. Sosyete Koukouy now partners with Miami Dade College's Miami Book Fair, widely considered to be the best book festival in the United States. The Festival relies on the generous support of The Green Family Foundation, Kimberly Green Latin American and Caribbean Center at FIU, Culture Builds Florida (DOS), Miami-Dade County Cultural Affairs, the City of Miami and the Little Haiti Cultural Complex, Libreri Mapou, and L'Union Suite. We also benefit from the support of the Books for Free program, the Museum of Art and Design/Miami Dade College (MOAD), Fanm Ayisyen nan Miami (FANM), SANT LA, Dr. Angelo Gousse, AEDAP, and Guixens Food Group. Our media partners include Chokarella, The Haitian American, Loop Haiti, Island TV, Imaginart, The Haitian Ladies Network, WLRN, WSRF, and Haiti en Marche.
Sosyete Koukouy of Miami
Established in 1985, Sosyete Koukouy of Miami, Inc. (Sos*ye*te Koo*Kouy), is dedicated to preserving Haitian culture in the United States through education and arts and cultural presentations. Its mission is to preserve, perpetuate and present Haitian cultural performances and exhibitions to Creole and non-Creole speaking audiences.In support of that mission, Sosyete Koukouy presents and produces cultural programs that increase awareness of Haitian people, their language, rituals and traditions, and their deep roots in the African continent. It also produces programs that foster greater understanding between Haitian people and people of other diverse ethnicities, cultures and heritage; and foster respect for the arts and artists of Haiti, African and Caribbean by raising awareness of their historical and artistic contributions to the national and international cultural landscape. Contact: Jan Mapou: 305-757-9922