Virtual Film Screening: Los viejos/The Oldies
Friday, June 12, 2020 @ 5:00 pm
Streaming June 12 at 5 p.m. EST to June 13 at 5 p.m. EST on towertheatermiami.com
Use promo code MiamiBookFairTheOldies to access the movie for FREE!
---
Directed by Rosana Matecki
Country: Cuba, USA, Venezuela / Language: Spanish with subtitles in English
2018 Miami Film Festival Knight Documentary Achievement Award
What is old age? What are all these years? These questions, posed by a charismatic elderly vocalist named Zaida, permeate Rosana Matecki's poetic, compassionate and wise new documentary.
The Oldies follows Santa Clara, Cuba residents Zaida, Bringuez and Cándido as they struggle to stay passionately engaged in life and art at an age when simple tasks can be challenging. The film brims with warmth and intimacy: Zaida singing while cooking, Bringuez playing "Summertime" on the saxophone, Cándido examining his collection of antique photographs.
Zaida explains that she has been performing for 58 years, yet every time feels like the first time, "because to truly sing you have to surrender yourself." Surrender to The Oldies and you will discover what it means to greet every day, every year, every passage of life, with curiosity and grace.
Presented in partnership with the Miami Film Festival and MDC's Tower Theater.
---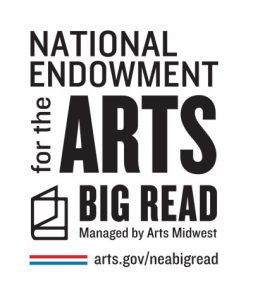 This event is part of Miami Book Fair's Big Read 2020 programs. The official Big Read 2020 reading recommendation is Can't We Talk About Something More Pleasant? by Roz Chast, a humorous and tender comics-based memoir about her experiences caring for her elderly parents.
Due to Covid-19-related physical distancing measures, a number of Big Read programs have been rescheduled and are now being offered online. Please visit our Big Read page for a full listing.