Telling Our Own Stories: A Making Comics Workshop with Jarod Roselló
Saturday, June 20, 2020 @ 2:00 pm
Telling Our Own Stories: A Making Comics Workshop with Jarod Roselló, author of Red Panda & Moon Bear

A family-friendly online workshop.

Comics is a powerful literary and artistic medium for telling stories. Combining cartoon imagery and text in sequential art, cartooning allows us to weave together memories, experiences, and imaginings into complex visual narratives. These narratives can take any form and cover any content. In this workshop, attendees will learn the foundational principles behind cartooning and narrative structure, and create their own short comics.
Jarod Roselló is a Cuban American writer, cartoonist, and teacher. He is the author of the middle-grade graphic novel Red Panda & Moon Bear, a Chicago Public Library and New York Public Library 2019 best book for young readers, and a 2019 Nerdy Award winner for graphic novels.
His graphic novel, The Well-Dressed Bear Will (Never) be Found, was a 2015 Honorable Mention in the Publishers Weekly Graphic Novel Critics Poll, and his chapbook, The Star, was the winner of the 2015 Epiphany Magazine chapbook contest for graphic literature.
His short comics and fiction have been published in PEN America, Hayden's Ferry Review, Sonora Review, Hobart, The Rumpus, The Collagist, and Barrelhouse. His arts-based and educational research has been published in Contemporary Issues in Early Childhood, Bank Street Occasional Papers, and International Review of Qualitative Research.
Jarod holds an MFA in Creative Writing and a PhD in Curriculum & Instruction, both from Pennsylvania State University. Originally from Miami, he now lives in Tampa, Florida, with his wife, kids, and dogs, and teaches in the creative writing program at the University of South Florida.
---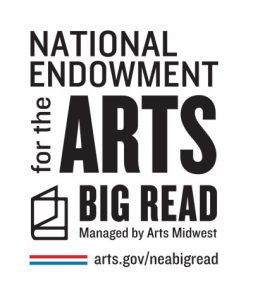 This event is part of Miami Book Fair's Big Read 2020 programs. The official Big Read 2020 reading recommendation is Can't We Talk About Something More Pleasant? by Roz Chast, a humorous and tender comics-based memoir about her experiences caring for her elderly parents.
Due to Covid-19-related physical distancing measures, a number of Big Read programs have been rescheduled and are now being offered online. Please visit our Big Read page for a full listing.