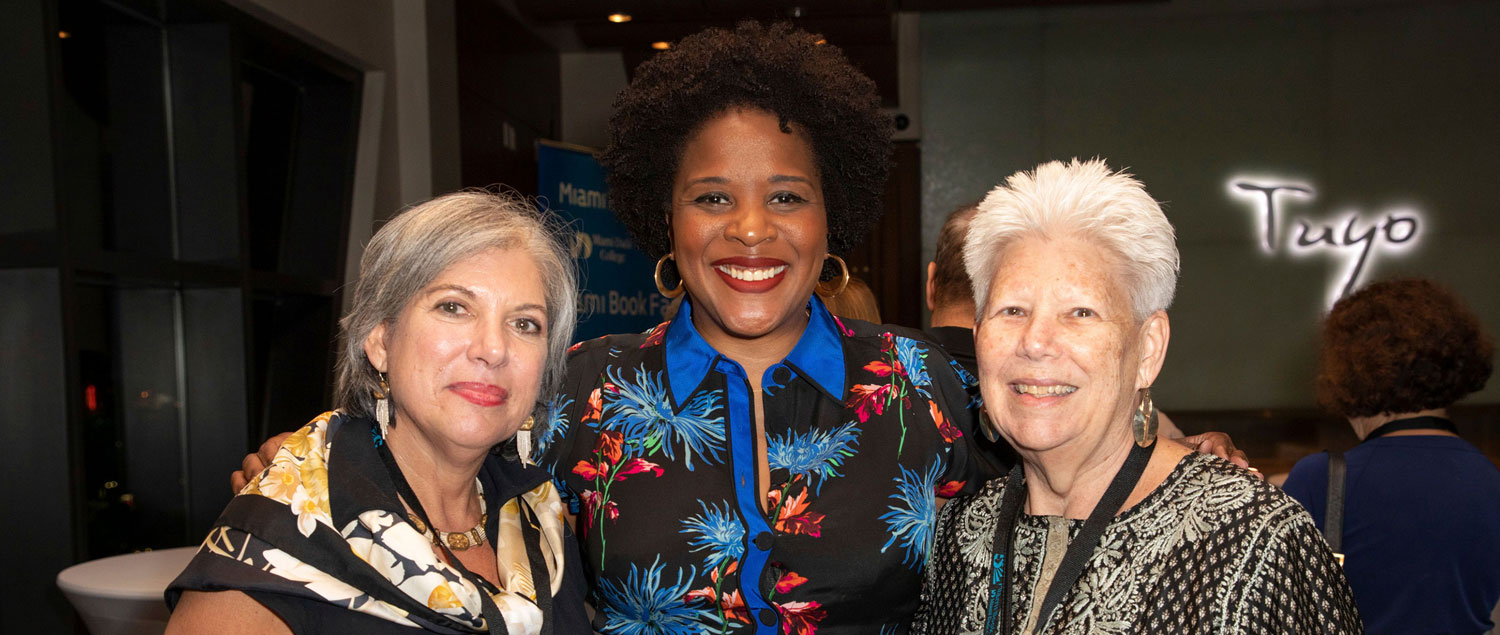 THANK YOU FOR BECOMING A FRIEND OF THE FAIR.
Your generous gift to Miami Book Fair has been received.  Your contribution will help bring the largest and longest standing Book Fair in the Country on-line in 2020!  The support of our Friends will help enable the production of hundreds of hours of Miami Book Fair virtual programming.
An acknowledgement email with the details of your donation will be sent to the email address you provided.
Once again, thank you for keeping our community connected and our book loving culture alive.
In appreciation,
Your Miami Book Fair Team
Friends Membership Questions?
Reach out to Annalisa Damley, Friends Liaison, Damley, adamley@mdc.edu