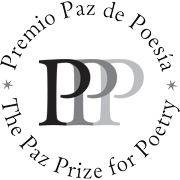 Miami Book Fair and National Poetry Series Announce 2020 Paz Prize for Poetry Winner  
---
The Miami Book Fair established The Paz Prize for Poetry in partnership with The National Poetry Series in Spring 2012.
The award recognizes a previously unpublished poetry book written in Spanish by a poet residing in the U.S. The winning book will be published in a bilingual edition by Akashic Press, and its author will receive a $2,000 cash prize.
2020 Judge: José Kozer was born in Havana, Cuba in 1940. He is the son of Jewish parents who emigrated from Poland and Czechoslovakia to Cuba, and has lived in the United States (New York and Florida) since 1960. He was a professor of Spanish Language and Literature in Queens College, CUNY, between 1965 and 1997. He is the author of 99 books, most of them poetry. His work has been translated into various languages such as German, Russian, English, Portuguese, and Greek. He has received, among other awards, the 2013 Pablo Neruda Ibero-American Poetry Prize and the Montgomery Fellowship, Dartmouth College, 2017.
In 2018 the Paz Prize was awarded to Puerto Rican poet Johanny Vázquez Paz for her manuscript I Offer My Heart as a Target / Ofrezco mi corazón como una diana, which was chosen by judge and renowned poet Rigoberto González.
Cuban author Legna Rodríguez Iglesias was the winner of the third edition of the Paz Poetry Prize in 2016. Legna Rodríguez Iglesias manuscript, Miami Century Fox was chosen by Achy Obejas and was just translated by Eduardo Aparicio and published by Akashic Press.
"Legna Rodriguez Iglesias Miami Century Fox is a delightful, seductive read," Obejas said. "Sonnets? Rhyme and meter? Yes, along with a delicious serving of irony and wit. This is one very smart collection of poems, a loving and also sly portrait of Miami and of the immigrant experience in the 21st century."
The second winner of The Paz Prize for Poetry is Carlos Pintado, for his collection Nueve Monedas/Nine Coins, chosen by judge Richard Blanco.
"The stories of America's diverse cultural landscape don't come in just one language or one color. The Paz Prize recognizes this," said Blanco. "This important award bridges understanding through the power of poetry, and honors the value of Spanish-speaking cultures contributing their stories through the arts to the story of the United States."
The first winner of the winner of the award was Dinapiera Di Donato for her collection, Colaterales, chosen by the prize's inaugural judge, Victor Hernandez Cruz.
Guidelines
Miami Book Fair will award one $2,000 prize every other year (in even years) for the publication of a previously unpublished book of poetry originally written in Spanish by an American resident.  The prize will recognize book-length manuscripts of poetry written in Spanish. Translations, works of literary criticism and scholarly texts do not qualify. The next Paz Prize competition will open in June 1, 2020.
The winner will be selected by an esteemed Spanish-speaking poet.  The chosen book will be translated into English by an experienced translator, and will be published in a bilingual edition.
Eligible poets include:
U.S. Citizens
Residents of the United States for a ten-year period prior to January 1 of the prize year, or
Deferred Action for Childhood Arrival (DACA) status, Temporary Protected Status (TPS), Legal Permanent Status (LPS), or any subsequent categories designated by the U.S. authorities as conferring similar enhanced status upon non-citizens living in the United States.
Manuscripts are submitted online only via Submittable. The entry period for the 2020 Open Competition begins on June 1, 2020 and runs through (and including) July 31, 2020.
All manuscripts must be previously unpublished in their complete form, although some or all of the individual poems may have appeared in periodicals.
Translations, chapbooks, small groups of poems, and self-published books are not eligible.
Manuscript length is not limited. However, a length of 48-64 pages is suggested.
Manuscripts must be paginated and contain a 

Table of Contents

.

Because all submissions are anonymously submitted, and must be preserved as such until the end of the contest, please observe the following:   

The cover page of the manuscript should list the title of the manuscript only

.

 No personal information of any kind

, including name, address, phone number or email address should appear anywhere within the manuscript. All contact information will be entered separately in the entrant's Submittable account. 

Any manuscript containing personal information will not be considered for review.

Please also do not include:  

Acknowledgments, explanatory statements, resumes, autobiographical statements, photographs, illustrations, or artwork.

A list of previous publications

 

or appearances in periodicals

 should not be included.
When saving manuscripts, entrants should not "name" the manuscript with their last name in their personal computer storage, as that will appear when the reader opens the manuscript. For example: John Smith should not save his manuscript as "Smith_Poetry _Manuscript.doc."
No additions, deletions, or substitutions are allowed once a manuscript has been submitted. 

Entrants should inform NPS immediately if their manuscript is selected for publication elsewhere.
Finalists for the award will be notified in mid September, and the winner will be announced in November.  Information relating to the competition will be available at nationalpoetryseries.org and miamibookfair.com.
For more information, please contact Beth Dial, Coordinator, The National Poetry Series, 57 Mountain Avenue, Princeton, NJ 08540, or bethdial@nationalpoetryseries.org
---
La Feria del Libro de Miami estableció el Premio Paz de Poesía en asociación con The National Poetry Series en la primavera de 2012.
El premio reconoce un libro inédito de poesía escrito en español por un poeta residente en los EE. UU. la obra ganadora es publicada en una edición bilingüe por Akashic Press, y su autor/a recibe un premio en efectivo de $ 2,000.
Juez de la edición 2020: José Kozer nació en La Habana en 1940. Hijo de padres judíos emigrados de Polonia y Checoslovaquia a Cuba, vive en Estados Unidos (Nueva York y la Florida) desde 1960. Fue profesor de Lengua y Literatura en español en Queens College, CUNY, entre 1965 y 1997. Es autor de 99 libros, mayormente de poesía. Su obra ha sido traducida a diversos idiomas como alemán, ruso, inglés, portugués y griego. Ha recibido, entre otros galardones, el Premio Iberoamericano de Poesía Pablo Neruda 2013 y el Montgomery Fellow, Dartmouth College, 2017.
En 2018 el Premio Paz fue otorgado a la poeta puertorriqueña Johanny Vázquez Paz por su manuscrito Ofrezco mi corazón como una diana, elegido por el poeta Rigoberto González.
La autora cubana Legna Rodríguez Iglesias fue la ganadora de la tercera edición del Premio de Poesía Paz en 2016. El manuscrito Miami Century Fox fue elegido por Achy Obejas.
El segundo ganador del Premio Paz de Poesía resultó Carlos Pintado, nacido en Cuba, por su colección Nueve Monedas / Nine Coins, elegida por el juez Richard Blanco.
La primera ganadora del premio fue la poeta venezolana Dinapiera Di Donato por su colección Colaterales, elegida por el juez inaugural del premio, Víctor Hernández Cruz.
Pautas:
¡Atención, poetas! La prestigiosa Feria del Libro de Miami (MBF) del Miami Dade College (MDC), en colaboración con The National Poetry Series, anuncia el regreso del Premio Paz de Poesía. El plazo de presentación de solicitudes para la edición de este año es del 1 de junio al 31 de julio.
Miami Book Fair otorga cada dos años (en años pares) un premio para la publicación de un poemario inédito escrito originalmente en español por un (a) autor(a) residente en los Estados Unidos. Sólo se aceptarán manuscritos de poesía con extensión de libro redactados en español. Las traducciones, obras de crítica literaria y textos académicos no serán elegibles.
El poemario ganador de la edición del año 2020 será seleccionado por el prestigioso poeta José Kozer. El libro escogido será traducido al inglés por un traductor experto, y será publicado en una edición bilingüe.
El Premio Paz será administrado por The National Poetry Series.
Los participantes deberán enviar el material solo vía Submittable, entre el 1 de junio y el 31 de julio, teniendo en cuenta lo siguiente:
Copia del manuscrito escrito a un solo espacio. Los manuscritos deben ser inéditos, aunque algunos de sus poemas pueden haber aparecido en publicaciones periódicas. Las plaquettes, pequeños grupos de poemas y libros publicados por el propio autor no son elegibles. No hay límite de extensión. Sin embargo, se sugiere un libro de 48 páginas aproximadamente. Los manuscritos deben estar paginados y escritos en una sola cara.
Dado que todo el material se envía de manera anónima y debemos preservarlo así hasta el final del concurso, por favor tenga en cuenta:

en la portada del manuscrito debe aparecer solo el título del manuscrito. No debe aparecer ninguna información personal como nombre, dirección, número de teléfono o dirección de correo electrónico

. 

Toda información de contacto se enviará por separado en la cuenta Submittable del interesado. Cualquier manuscrito que contenga información personal no podrá ser considerado para revisión.

Al salvar el documento con el manuscrito,

los interesados no deben nombrar el manuscrito con su apellido 

en el archivo de sus computadoras, dado que así aparecerá también cuando el lector abra el manuscrito. Por ejemplo: Juan Pérez no debe salvar su manuscrito como "Perez-manuscrito de poesia.doc"
Lamentablemente, los manuscritos no serán devueltos. Una vez presentado el manuscrito, no se permitirán adiciones, eliminaciones ni sustituciones de texto. Si el manuscrito es seleccionado para su publicación en otra editorial, el (la) concursante deberá informárselo de inmediato a The National Poetry Series.
Los finalistas del premio serán notificados a mediados de septiembre, y el nombre del (la) ganador (a) se dará a conocer en noviembre. Para obtener información acerca del concurso, visite los sitios Web www.nationalpoetryseries.org y miamibookfair.com.
PARA MÁS INFORMACIÓN VISITE: https://nationalpoetryseries.org/apply/#nps-paz