Race in America, in Fiction and Nonfiction
Sunday, November 22, 2015 @ 12:00 pm
300 NE Second Ave.

,

Miami

,

FL

33132

United States
In Fracture: Barack Obama, the Clintons, and the Racial Divide, MSNBC national correspondent Joy-Ann Reid shows that, despite the progress we have made, we are still a nation divided—as seen recently in headline-making tragedies such as the killing of Trayvon Martin and the uprisings in Ferguson and Baltimore. In Leonard Pitts's new novel Grant Park, a disillusioned newspaper columnist is abducted by two white supremacists plotting to explode a bomb at Barack Obama's planned rally in Chicago's Grant Park in 2008.
Presented in partnership with: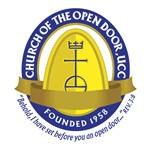 ---


Tickets for this event are no longer available online. Please visit the ticket booth at the venue for more information on availability of tickets.
Free tickets will be required for admission to this presentation. Seating with a ticket is on a "first come, first served" basis. Seats will only be held up to ten (10) minutes before the start of the session. Tickets for unfilled seats will be distributed to the standby line on a first come first served basis.