Poetry Workshop for Teens with Aja Monet
Wednesday, June 27, 2018 @ 5:00 pm
404 NW 26 Street

,

Miami

,

33127

United States
Wednesday, June 27 (1 day)
5 – 8 p.m. | The Light Box at Goldman Warehouse (404 NW 26 Street)
This three-hour poetry workshop is just for teens. Start your summer getting inspired to write and perform your own poetry out loud with internationally acclaimed poet Aja Monet, the youngest individual to win the legendary Nuyorican Poet's Café Grand Slam Championship at the age of 19.
Workshop in partnership with Miami Light Project
---
SCHOLARSHIPS NOW AVAILABLE!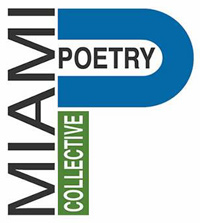 Miami Poetry Collective is generously sponsoring scholarships for five teens to attend the workshop 100% free! There are two ways to win:
Submit a brief paragraph of 2 – 3 sentences on why you want to take Aja Monet's workshop, and how the scholarship can help you. Email Marci Cancio-Bello at mcanciob@mdc.edu directly. (3 winners)
Deadline EXTENDED: Friday, June 22 at 5:00 p.m. EST 
Scholorships are sponsored by Miami Poetry Collective
---
Aja Monet, NAACP Image Award nominee for Outstanding Literary Work-Poetry 2018, is an internationally established poet, educator and human rights activist of Cuban-Jamaican decent. Harry Belafonte has called Aja Monet "The true definition of an artist". Her craft is an in-depth reflection of emotional wisdom, skill, and activism. The youngest individual to win the legendary Nuyorican Poet's Café Grand Slam title, she is recognized for combining her spellbound voice and powerful imagery on stage. In her poetry, Monet poses questions about the power of the imagination and metaphor in how we engage with local and global issues, like racism, colonialism and sexism. Monet is active with community organizing through her work with the Dream Defenders and the Community Justice Project. Monet was a featured speaker at the Women's March on Washington, D.C. where she read the title poem of her latest book, My Mother Was A Freedom Fighter (Haymarket books 2017). Monet's other books include Inner-City Chants & Cyborg Cyphers (2015), and The Black Unicorn Sings (Penmanship books). In addition, she collaborated with poet/musician Saul Williams on the book Chorus: A Literary Mixtape (MTV books/Simon & Schuster).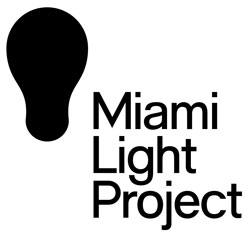 Who's Attending
13 people are attending Poetry Workshop for Teens with Aja Monet