Body Politics: Three Caribbean Women, a Poetry Reading
Saturday, November 19, 2016 @ 12:00 pm
300 NE Second Ave.

,

Miami

,

FL

33132

United States
Mia Leonin's collection, Chance Born, wakens in us the miracle and mystery of becoming, being, and belonging — common to our shared humanity across cultures. Colliding with and confronting The Tempest and postcolonial identity, Safiya Sinclair's Cannibal explore Jamaican childhood and history, race relations in America, womanhood, otherness, and exile. Donna Aza's The Woman Who Knew, examines the dissolution of a long-time marriage.
ReadCaribbean programs created in partnership with Sosyete Koukouy, Bocas Literary Festival and ReadJamaica, with the support of Knight Foundation and the Green Family Foundation.
ReadCaribbean se yon pwogram ki fèt grasa yon tèt ansanm avèk Sosyete Koukouy, Festival Literè Bocas, e ReadJamaica. Pwogram nan jwenn soutyen nan men Knight Foundation e Green Family Foundation.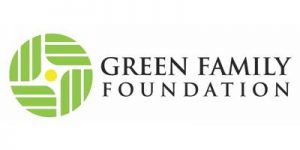 Tickets are not available as this event has passed.