An Evening With Kwame Alexander, In Conversation with Edwidge Danticat
Tuesday, November 14, 2017 @ 6:00 pm
300 NE Second Ave.

,

Miami

,

FL

33132

United States
Kwame Alexander is a poet, speaker, educator, and New York Times bestselling author of twenty-four books, including The Crossover, which received the 2015 John Newbery Medal for the Most Distinguished Contribution to American Literature for Children. His other works include the novels He Said, She Said and Booked, as well as his nonfiction debut, The Playbook: 52 Rules to Aim, Shoot, and Score in This Game Called Life. He is the cofounder of LEAP for Ghana, an international literacy program. Solo (Blink), Alexander's YA novel written in poetic verse, tells the story of seventeen-year-old Blade Morrison, the son of a washed-up rock star, who travels to Ghana and discovers a friendship he couldn't have imagined, and a reconciliation he never expected.
Edwidge Danticat was born in Haiti in 1969 and came to the United States when she was twelve years old. She graduated from Barnard College and received an M.F.A. from Brown University. Following her auspicious debut, the novel Breath, Eyes, Memory (an Oprah's Book Club selection), Danticat has gone on to author and edit many acclaimed and award-winning works of fiction and nonfiction, including Krik? Krak! (a National Book Award finalist) The Farming of Bones (an American Book Award winner) Behind the Mountains, The Dew Breaker, Claire of the Sea Light and Brother, I'm Dying, which was a finalist for the National Book Award and a winner of a National Book Critics Circle Award for autobiography. She has also written several young adult novels and a travel narrative, After the Dance, A Walk Through Carnival in Jacmel. Her memoir, The Art of Death: Writing the Final Story (Graywolf Press) is at once a personal account of her mother dying from cancer and a deeply considered reckoning with the ways that other writers have approached death in their own work. Danticat is also a contributor to Writing Hard Stories: Celebrated Memoirists Who Shaped Art from Trauma (Beacon Press), in which some of the country's most admired authors describe their treks through dark memories and attest to the healing power of putting words to experience. She also provides the foreword to the newly published English translation of the novel Hadriana in All My Dreams (Akashic), by René Depestre, one of the most important voices of Haitian literature.


PURCHASE TICKETS
Sponsored by: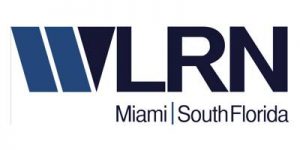 TICKETS AVAILABLE MONDAY, NOVEMBER 6 AT 10 A.M.
Free tickets will be required for admission to this presentation. Seating with a ticket is on a "first come, first served" basis. Seats will only be held up to ten (10) minutes before the start of the session. Tickets for unfilled seats will be distributed to the standby line on a first come first served basis.
Tickets are not available as this event has passed.