Miami Book Fair's 40th Anniversary
Celebration Dinner
THE NEXT PAGE celebration dinner will honor six deserving individuals: Three South Florida literary stalwarts and three community leaders who have been critical catalysts for Miami's cultural growth. This event will also serve as an essential source of funding for the NEXT DECADE FUND, created to mark Miami Book Fair's 40-year legacy and sustain our work going forward.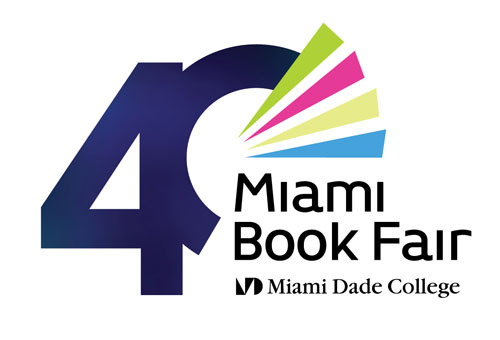 NEXT PAGE EVENT SPONSORSHIP
Miami Book Fair
Next Page
40th Anniversary
Celebration Event
Friday, November 17, 2023
JW Marriott Marquis Miami
255 Biscayne Boulevard Way
Cocktail Reception | 7 p.m.
Dinner & Awards Program | 8 p.m.
Attire: Miami Chic
Guests of THE NEXT PAGE will enjoy a lively and engaging program celebrating our six honorees; Miami Book Fair 2023 authors seated with them at every table; a stellar fine dining experience featuring a thoughtfully curated menu; and live entertainment.
Your support of this special milestone event will help ensure the continued triumphs and sustainability of your Miami Book Fair for years to come, with every dollar raised contributing to our future. Learn how you or your organization can support our work by considering one of the many NEXT PAGE sponsorship opportunities available, or with a gift to the NEXT DECADE FUND. 
For questions regarding THE NEXT PAGE event, please contact Corey Lewis, manager of corporate relations, at CLewis2@mdc.edu and 305.237.7847, or Lisa Better, membership and development associate, at LBetter@mdc.edu and 305.790.7597.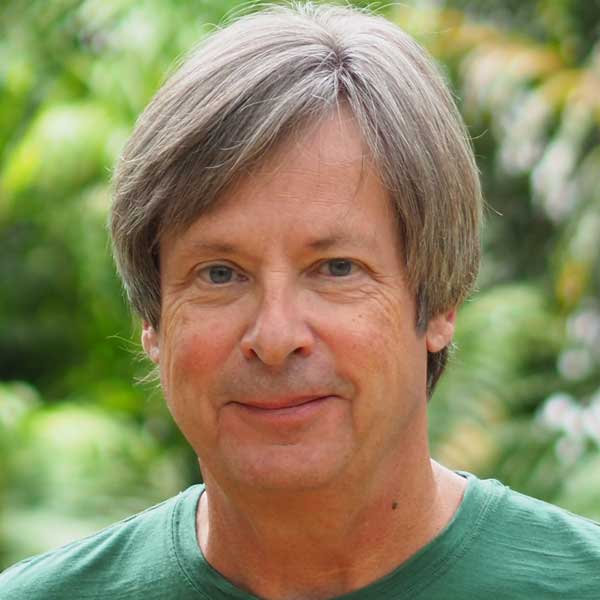 New York Times bestselling author and humorist DAVE BARRY is synonymous with South Florida, a place he often pokes fun at and clearly adores. In 1988, he won a Pulitzer Prize for his long-running syndicated column, which ran in 500-plus newspapers and was the inspiration for the television show Dave's World. He has written dozens of books, many that explore all that's weird and wonderful about the place we call home, like Big Trouble, Best. State. Ever. – A Florida Man Defends His Homeland, and most recently, Swamp Story: A Novel. Other titles include Lessons From Lucy: The Simple Joys of an Old, Happy Dog; Dave Barry Turns Forty; and Dave Barry Is Not Making This Up. He also wrote – with fellow Florida-loving scribes Tananarive Due, Carl Hiaasen, Les Standiford, and others – Naked Came the Manatee, and with Ridley Pearson wrote the bestselling Starcatchers series of young adult novels, one of which was adapted as the Tony Award-winning Broadway play Peter and the Starcatcher.
Dave Barry has been with Miami Book Fair since it began, sharing a long list of his titles with fairgoers, whose laughter has reverberated throughout the Miami Dade College, and moved them to standing ovations. He's also a founding member of the legendary Rock Bottom Remainders, a ragtag band made up of published authors who performed at MBF more than a dozen times and moved the crowds to dance in the streets.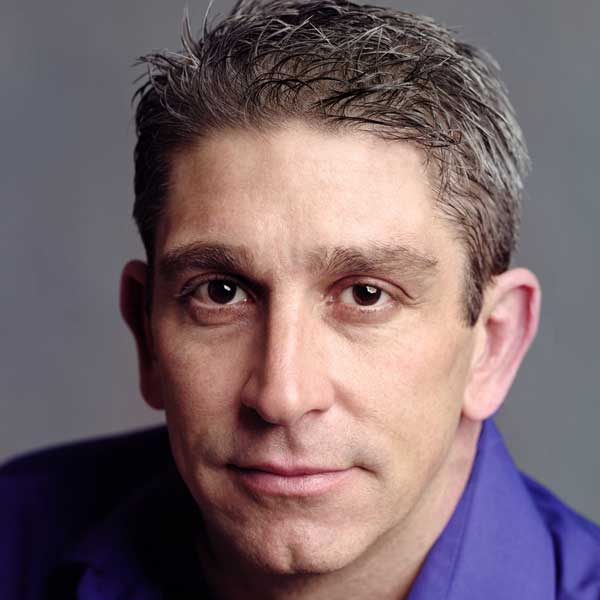 RICHARD BLANCO's award-winning debut poetry collection, City of a Hundred Fires – an introspective exploration of his Cuban American experience and the life-changing journey he took to his familial and cultural homeland – was published to critical acclaim in 1998. He has released 11 more books since, including the poetry collections Looking for the Gulf Motel and How to Love a Country, and the memoirs For All of Us, One Today: An Inaugural Poet's Journey and The Prince of los Cocuyos: A Miami Childhood. Blanco's poems have also appeared in The New Yorker, The Atlantic, and dozens of other publications. Selected as the fifth presidential inaugural poet in United States history by former President Barack Obama in 2012, an honor that made him the youngest and first Latino, immigrant, and gay individual to serve in that role, Blanco read One Today, a poem written especially for the inauguration that was later made into a children's book illustrated by renowned artist Dav Pilkey. A recent recipient of the National Humanities Medal, in 2022 Blanco was also named the first poet laureate of Miami-Dade County. 
Richard Blanco has been involved with Miami Book Fair since the publication of his first book. As Miami-Dade County's poet laureate, he's participated in MBF's Classroom Collaborations program at Miami Dade College, and his close connection to the Fair and MDC was most recently felt when he honored the college's president, Madeline Pumariega, with a dedicated poem on the day of her investiture. Blanco – who had established himself in a career as an engineer before casting aside the security of that profession to instead follow his creative path – is a shining manifestation of dream-turned-reality. Holding on to a belief in himself and with the support of community leaders like the ones we also honor here tonight, that creativity was nurtured to realize a wildly successful career that impacts millions across the world – and opens the door for generations of immigrants. Miami truly is a Magic City.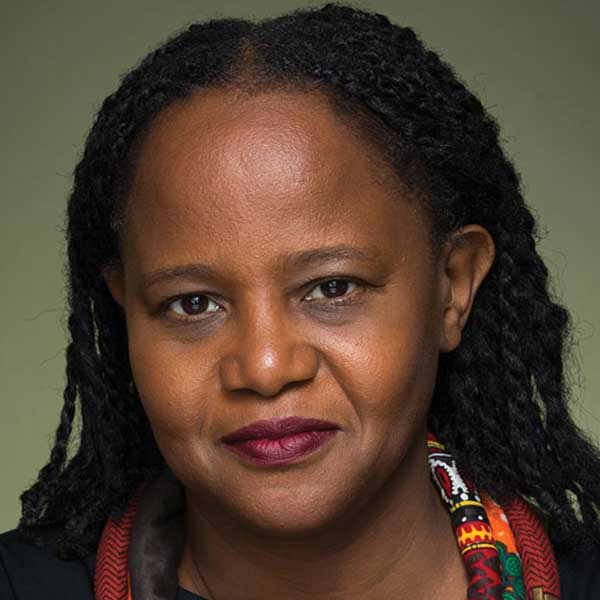 Born in Port-au-Prince, Haiti, author EDWIDGE DANTICAT came to the United States at the age of 12 and long called Miami home, where she was an active member and supporter of the city's large Haitian community. She has written numerous books, including her critically acclaimed debut novel, Breath, Eyes, Memory; The Farming of Bones, an American Book Award winner; Brother, I'm Dying, a National Book Critics Circle Award winner and National Book Award finalist; Mama's Nightingale, a heartbreaking and beautifully illustrated picture book about immigration; The Art of Death: Writing the Final Story, a memoir-like  reflection on her mother's battle with cancer and an examination of how other writers approach the subject of death; and her most recent book, Everything Inside: Stories, winner of the National Book Critics Circle Award. She is a 2018 Neustadt International Prize for Literature winner and the recipient of a MacArthur "genius" grant. Her inspiring words and work have appeared in The New Yorker, The New York Times, Harper's Magazine, and elsewhere.
Edwidge Danticat is a longtime contributor and supporter of Miami Book Fair who has been significantly involved in MBF's ReadCaribbean and Little Haiti Book Festival programs throughout her lauded career. These initiatives highlight and uplift writers of the Caribbean and Haitian diasporas, sharing their respective works and collective rich heritage with greater Miami – from the littlest readers to adults. Danticat is an unbreakable thread woven through that cultural tapestry. She embodies the promise and potential that can be discovered with self-determination, unflinching dedication, and the support of an adopted community, one fostered by the encouragement of stakeholders like those being acknowledged this evening. Like so many others who come to our glittering city to establish roots and lives in a country that once was not their own, she sought more and found it, and in doing so stands as a symbol of accomplishment legions of others look to for inspiration and strength.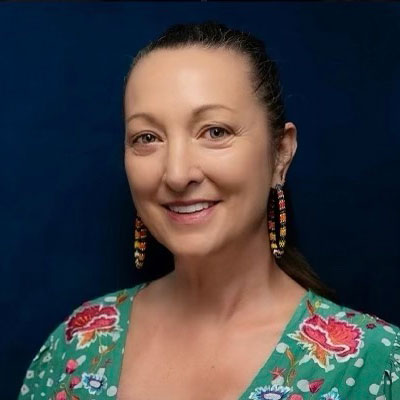 A philanthropist, writer, and documentarian, KIMBERLY GREEN has helmed the Green Family Foundation since 1997, spearheading a variety of transformative initiatives in Haiti and in her native Miami. Her work in Haiti ranges from community health and development to cultural repatriation and preservation, and includes a partnership with Columbia University's Earth Institute and the establishment of its Haiti Research and Policy Program, partnering on the "Sinema Anba Zetwal"/Cinema Under the Stars "Food for Souls" tour – which followed the 2010 earthquake's fault line and was attended by more than 250,000 people – and executive producing the Grammy-nominated Alan Lomax in Haiti: Recordings for the Library of Congress, 1936-1937. She also directed and produced the award-winning documentary Once There Was a Country: Revisiting Haiti, narrated by Maya Angelou and Guy Johnson. In Miami, a close association with Florida International University resulted in the creation of the Steven and Dorothea Green Library and the Digital Library of the Caribbean, and led to the establishment of the NeighborhoodHELP program. Green most recently co-founded Green Space Miami, a community arts and conversation space. 
Kimberly Green's ties to Miami Book Fair run long and deep, contributing to the success of the Fair's programs for many years. Together with the Green Family Foundation, she has dedicated herself, hands-on, to founding the ReadCaribbean and Little Haiti Book Festival programs alongside MBF and Sosyete Koukouy, a national grassroots organization dedicated to preserving Haitian traditions and the Creole language. Her crucial support has made the development and sustainability of these important literary and community-serving initiatives possible.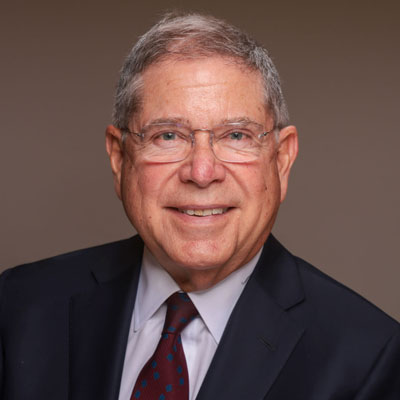 ALBERTO IBARGÜEN, former publisher of the Miami Herald and El Nuevo Herald, is the outgoing president of the John S. and James L. Knight Foundation, a role he's held since 2005. It's perhaps there that he's made his most significant impact on Miami and its residents, through the organization's unwavering commitment to promoting informed and engaged communities through the support of free expression, journalism, the arts, and community engagement. During his tenure at the Herald, the paper won three Pulitzer Prizes and El Nuevo Herald won Spain's Ortega y Gasset Prize for excellence in Spanish-language journalism. For his work to protect journalists in Latin America, he received a Maria Moors Cabot citation from Columbia University. Ibargüen also serves on the boards of the Knight First Amendment Institute at Columbia University, the National Museum of the American Latino, and the Paley Center for Media. He is a fellow of the American Academy of Arts and Sciences, and a member of the Council on Foreign Relations and the American Philosophical Society.
Alberto Ibargüen and Knight Foundation have been staunch supporters of Miami Book Fair for many years, helping to launch MBF's expansion into year-round programming in 2002 and, in 2020, making MiamiBookFairOnline – a platform that allowed Miamians and people from all over the world to enjoy the Fair from home during the darkest days of the pandemic not just possible, but a success. Their unwavering annual support has been critical to sustaining the Fair and allowing its growth and transformation, keeping apace with Miami's explosion as a major American city that can compete and thrive in the 21st century as it's done since 1984.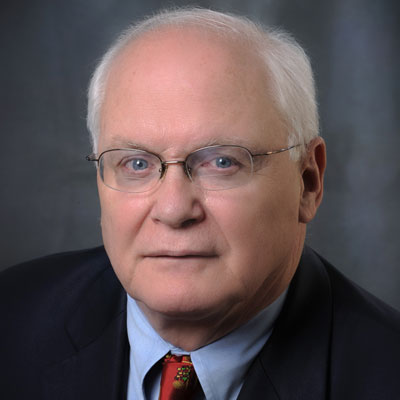 A tireless advocate for children and families, DAVID LAWRENCE JR. has spent decades directing his energy toward making the world a better place for children in Miami and Florida. After retiring as the publisher of the Miami Herald in 1999 – his tenure saw the paper win five Pulitzer Prizes – he focused on early childhood development, chairing a task force on school readiness and establishing The Early Childhood Initiative Foundation, a national model for high-quality early childhood development. He then campaigned for the creation of The Children's Trust in 2002 – Miami-Dade's longtime steward of tax-fed funding for essential programs for children and families. His efforts in the years that followed led to a constitutional amendment making high-quality pre-K available free to all 4-year-olds in the state; the establishment of The Children's Movement of Florida in 2010, where he remains its chair; and the furthering of his goals for children as the founding chair of the Early Learning Coalition of Miami-Dade/Monroe. The awards, accolades, and honors he's received over the years are far too long to list. If he asks you what you're reading, be sure to have an answer at the ready.
David Lawrence Jr.'s commitment to children and literacy reverberates throughout Miami Book Fair, where a partnership with The Children's Trust sustains Books for Free. A year-round initiative, B4F has placed 1.3 million-plus books in English, Spanish, and Haitian Creole into the hands of children via 75-plus public bookshelves placed throughout Miami-Dade County. His vision has always inspired MBF, which presents dozens of authors for kids and youth at the Fair each year, works with county schools to bring thousands of elementary through high school students to the Generation Genius Authors program, and where even more free books are distributed in an effort to foster literacy and understanding and acceptance of their fellow human beings.
A special thank you to our event Sponsors and Underwriters