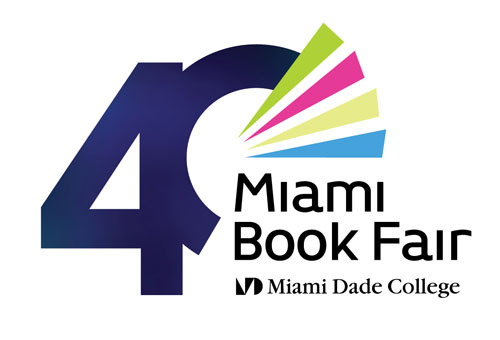 Forty years ago, we made Miami a promise. And as we enter our fifth decade, we do so knowing that we delivered on that commitment. Our lofty vision of AN INCLUSIVE, ATTENTIVE, SUSTAINABLE COMMUNITY OF WRITERS, READERS, AND COLLABORATORS across all disciplines and cultures in South Florida has been realized, and we're so proud of what we've been able to accomplish with the support of this community!
Because of you, MIAMI BOOK FAIR IS NOW A TOUCHSTONE of Miami's arts and culture scene, kicking off each season with hundreds of authors from points across the U.S. and the world and welcoming tens of thousands of attendees. And every last one comes FILLED WITH CURIOSITY AND A DESIRE TO LEARN, CONNECT, AND PARTICIPATE in the thought-provoking, entertaining world each book we present unlocks.
Now, we're looking toward our NEXT DECADE as we anticipate hosting 1 MILLION BOOK FAIR ATTENDEES, presenting 5,000 AUTHORS, serving 50,000 CHILDREN AND YOUTH, reaching 2 MILLION INDIVIDUALS through our year-round programming, and distributing 80,000 FREE BOOKS TO KIDS. 
To make all that happen, we need you to join our NEXT DECADE FUND campaign and help us meet our $500,000 GOAL.
NEXT DECADE FUND GIVING LEVELS
WAYS TO GET INVOLVED & SUPPORT OUR NEXT DECADE
Join us at the NEXT PAGE 40th Anniversary Celebration Dinner!
A special night honoring South Florida's literary stalwarts and community leaders.
Make a Planned or Legacy Gift in Support of MBF's Future!
If you would like to make a planned or legacy gift please contact Corey Lewis at clewis2@mdc.edu or (913) 579-1803 or Lisa Better at lbetter@mdc.edu or (305) 790-7597