Scholarships for Miami Dade College Students
New for 2020! In an effort to support student writers in developing their creative writing skills and encourage them in their literary endeavors, Miami Book Fair offers two tuition-only scholarships for Miami Dade College students to attend the upcoming Miami Writers Institute on July 27 – August 1, 2020.
Applications are now closed.
---
Scholarships for CantoMundo, Cave Canem, and Kundiman Fellows
Miami Book Fair is also pleased to partner with three ground-breaking organizations for writers of color: CantoMundo, Cave Canem and Kundiman, to offer scholarships for the upcoming Miami Writers Institute on July 27 – August 1, 2020.
Deadline to apply for CantoMundo, Cave Canem, and Kundiman scholarships: June 30, 2020 at 11:59 p.m. EST


CantoMundo supports the creation, circulation, and critical analysis of Latina/o poetry.  CantoMundo cultivates a community of Latina/o poets through an annual writing retreat, regional workshops, public readings, and the CantoMundo Poetry Prize, an annual book contest that publishes and promotes a poetry volume by a Latina/o writer.
---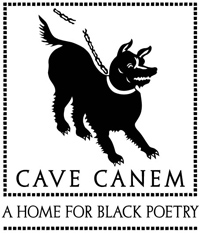 Founded by Toi Derricotte and Cornelius Eady in 1996 to remedy the under-representation and isolation of African American poets in the literary landscape, Cave Canem Foundation is a home for the many voices of Black poetry and is committed to cultivating the artistic and professional growth of Black poets.
---


Kundiman is dedicated to the creation and cultivation of Asian American literature, offering a comprehensive spectrum of arts programming that gives writers opportunities to inscribe their own stories, transforming and enriching the American literary landscape.
---
About the Scholarships
Each scholarship will include the following:
Full tuition ($500 value)

One creative writing workshop with an award-winning author
Craft talks by all teaching faculty
Publishing seminars
How to Apply
Submit the following materials online by the deadline.
Cover letter:

Must include contact information, scholarship and workshop preference, a description of financial need

Writing sample:

Prose: 10 pages, paginated, double-spaced with 1-inch margins
Poetry: 3 poems of any length
MDC Student Scholarships Only: Applicants must be currently-enrolled, (full time or part time) degree-seeking Miami Dade College students with a demonstrated financial need.
If you have difficulty with the Formstack form, please submit all materials to Marci Cancio-Bello at mcanciob@mdc.edu
---
Questions? Contact Marci Cancio-Bello at mcanciob@mdc.edu or (305) 237-7889