What's Your Covid-19 Quarantine Story? 
The pandemic has changed the way we live and interact. As we continue to self-isolate and maintain our social distance, the Exile at Home project aims to strengthen our sense of community by chronicling the collective experience of this historic event. 
How do you spend your days in quarantine? Submit your photos, videos, and short stories conveying your thoughts, fears, hopes, dreams, or funny anecdotes to the Exile at Home project.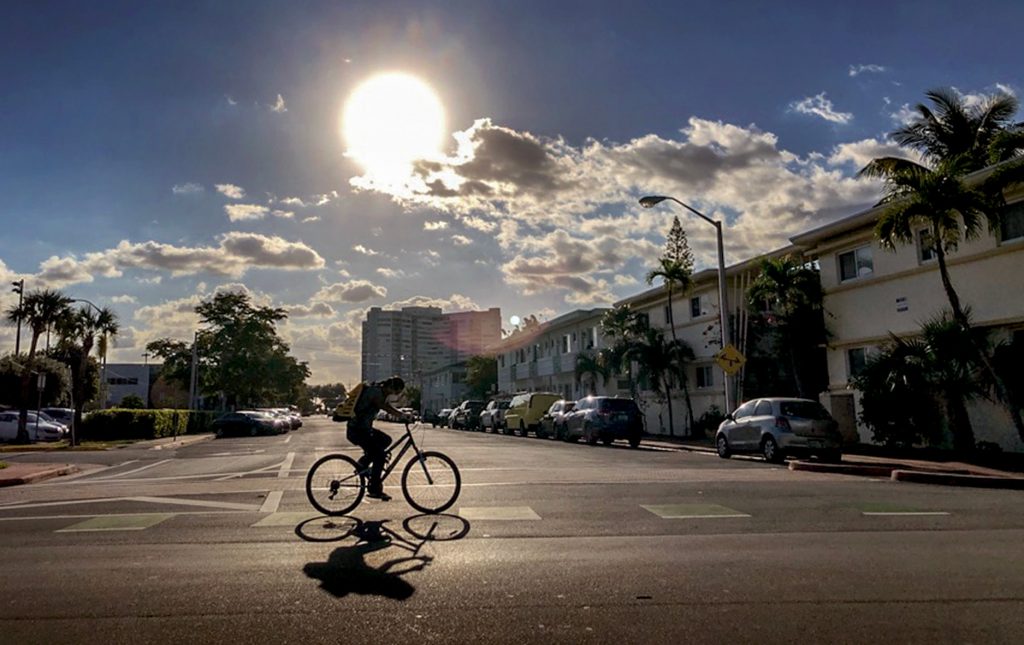 Miami Book Fair & Miami Herald Photojournalist Want to Know
Carl Juste, a veteran photojournalist with the Miami Herald, has been covering the ways Covid-19 has affected Miami Dade County residents since the first cases. Some answers he received to the question: "How are you spending your days in isolation? were heartbreaking, many pointing to significant, long-existing inequalities, now exacerbated by the pandemic. Yet many others spoke of resilience and hope, of family togetherness, of learning new technologies or finding time to read or knit or bake during those two hours a day NOT on the Palmetto.
He wanted to know more.
As the founder of Iris PhotoCollective, an organization which has long championed the work of documentary photographers of color, and whose gallery space has been in Little Haiti for more than 10 years, he knew he not only wanted to know more, he wanted to document it all.
His project, Exile at Home, now launching with the support of Miami Book Fair and various others, hopes to gather as many stories from our community as there are members of our community.  
How To Share Your Experience
How are you spending your days in isolation? Send your story of 500 words or less with a photo or short film to Carl Juste, photojournalist and founder of Iris PhotoCollective (IPC), and you might be featured in a Miami Book Fair program this fall, and in a special exhibition at the IPC ArtSpace in Spring of 2021.
"We want everyone to participate, and we want to know their thoughts about the situation they find themselves in, so Include fears, hopes, dreams, or funny anecdotes and share with us., Juste said. "The goal is to strengthen our sense of community, as we together endure the effects of this global pandemic, and to chronicle this once in a lifetime event collectively."