Teen Poetry Workshop with Rudi Goblen
Saturday, February 23, 2019 @ 1:00 pm
404 NW 26 Street

,

Miami

,

33127

United States
Saturday, February 23 (1 day)
1 – 4 p.m. | The Light Box at the Goldman Warehouse
This three-hour poetry workshop is just for teens. Start the new year inspired to write and perform your own poetry out loud with acclaimed B-Boy, performance artist, and published poet Rudi Goblen.
Workshop in partnership with Miami Light Project
Rudi Goblen (writer, dancer, actor, and music producer) was commissioned by Miami Light Project to create the solo dance theatre performances Insanity Isn't, Fair Welling, and PET. He is also known as an acclaimed B-Boy. Alongside his award-winning crew Flipside Kings, he has toured internationally, competing, adjudicating, and teaching. Rudi is a member of Teo Castellanos/D-Projects, a contemporary dance/theater company that fuses world arts and culture while examining social issues through performance. With D-Projects, Rudi toured internationally in Scratch & Burn, a meditation on the war in Iraq; and FAT BOY, a project exposing world hunger amid American consumerism and waste. Rudi is a recipient of the Future Aesthetics Artist Re-grant (FAAR) funded by the Ford Foundation in conjunction with the Future Aesthetics Cohort, the Miami-Dade County's Choreographers Fellowship, and the FEAST Miami Grant for his book of poems and artwork, A Bag of Halos and Horns. He has trained and worked with DV8 Physical Theater, Cirque De Soleil, and is a founding member of Rosie Herrera Dance Theatre. He has released five instrumental albums, and is currently teaching in the Youth Artist Leadership Summer Program created by Tarell Alvin McCraney. An intensive arts excellence program that matches gifted students in the Inner City Miami area with mentors who engage their community mindfulness, enhance their leadership skills, and nurture their artistic ability.
---
SCHOLARSHIPS NOW AVAILABLE!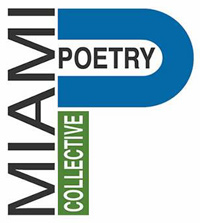 Miami Poetry Collective is generously sponsoring scholarships for two teens to attend the workshop 100% free! There are two ways to win:
Submit a brief paragraph of 2 – 3 sentences on why you want to take Rudi Goblen's workshop, and how the scholarship can help you. Email Marci Cancio-Bello at mcanciob@mdc.edu directly.
Deadline: Saturday, February 17 at 5:00 p.m. EST 
Scholarships are sponsored by Miami Poetry Collective