Special Event: A Conversation with Dan Rather
Sunday, November 12, 2017 @ 6:00 pm
300 NE Second Ave.

,

Miami

,

FL

33132

United States
With a storied career that has spanned more than six decades, Dan Rather has earned his place as one of the world's best-known journalists. Rather joined CBS News in 1962. He quickly rose through the ranks, and in 1981, assumed the position of Anchor and Managing Editor of the CBS Evening News–a post he held for twenty-four years. His reporting across the network helped turn 60 Minutes into an institution, launched 48 Hours as an innovative news magazine program, and shaped countless specials and documentaries. Upon leaving CBS, Rather returned to the in-depth reporting he always loved, creating the Emmy Award winning Dan Rather Reports on HDNet. After a career spent as reporter and anchor for CBS News, where he interviewed every living President since Eisenhower and was on the ground for every major event, from the assassination of John F. Kennedy to Watergate to 9/11, Rather has in the last year also become a hugely popular voice of reason on social media, with more than two million Facebook followers and an engaged new audience. With his latest book, What Unites Us: Reflections on Patriotism (Algonquin Books), Rather has written the book to inspire conversation and listening, and to remind us all how we are ultimately united. At a moment of crisis over our national identity, Dan Rather has been reflecting—and writing passionately almost every day on social media—about the world we live in, what our core ideals have been and should be, and what it means to be an American. Now, in a collection of wholly original essays, the venerated television journalist celebrates our shared values and what matters most in our great country, and shows us what patriotism looks like. This book will be a must-read for everyone who is engaged in the urgent national conversation right now—and interested in our place in history going forward.
PURCHASE TICKETS
Sponsored by: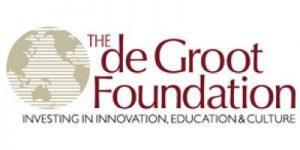 TICKETS AVAILABLE ONLINE UNTIL 5 P.M. ON THE EVENT DAY.
You may also purchase your tickets at the venue beginning at 4 p.m. Sunday, November 12.
Admission tickets will be required for entrance into this presentation. Tickets for this event are $35 (includes a copy of What Unites Us) and will be required for admission to this presentation. Seating with a ticket is on a "first come, first served" basis. Seats will only be held up to ten (10) minutes before the start of the session. Tickets for unfilled seats will be distributed to the standby line on a first come first served basis. (plus a $2 handling fee charged by our ticketing provider, IMG Tickets).
Tickets are not available as this event has passed.