Réformes: Conversation Entre Femmes des Caraïbes – Histoire, Mystère, Et Inspiration! (en français, avec interprétation simultanée en anglais) // Reformation: Women on History, Mystery and Inspiration (In French with simultaneous interpretation in English)
Sunday, November 20, 2016 @ 9:00 am
300 NE Second Ave.

,

Miami

,

Fl

33132

United States
(en français, avec interprétation simultanée en anglais)
Les auteures de cette table-ronde ont publié des textes qui forcent le lecteur à repenser la femme Caribéenne, tant sur le plan historique que sur le plan spirituel. Elles présentent leurs idées sur comment créer un nouveau guide pour la femme moderne des Caraïbes. Mimerose Beaubrun, Myriam J.A. Chancy, Gessica Généus, Gisèle Pineau. Modératrice: Nancy T. Férère.
Authors on this panel have produced works that force the reader to re-contextualize their perceptions of Caribbean women, both historically and spiritually, and present their ideas on developing a new toolkit for the modern Caribbean woman. With Mimerose Beaubrun, Myriam J.A. Chancy, Gessica Généus, and Gisèle Pineau. Moderator: Nancy T. Férère.
In From Sugar to Revolution: Women's Visions of Haiti, Cuba, and the Dominican Republic, Myriam Chancy examines the three global axes of power—sugar, sovereignty, and revolution—that have defined and confined Caribbean history, with its traumatic events and lingering painful memories. In Gisèle Pineau's novel about a young emigrant to France from Guadaloupe, L'âme prêtée aux oiseaux / A Taste of Eternity, the narrative leaps from one side of the Atlantic to the other, playing black against white, past against present, rural Caribbean culture against the urban life of Paris and New York. Anthropologist Mimerose Beaubrun's nonfiction book, Nan Dòmi: An Initiate's Journey into Haitian Vodou, is an account of Vodou's private, mystical, interior practice, the first guide whose focus is not in the external ceremonial aspects of Vodou. Gessica Généus is the author of the self-help book Yon ti koze ak sèm / Chit-Chat with My Girls.Moderator: Nany T. Férère is a poet and nonfiction writer, a visual artist, researcher, lecturer, and the author of Vèvè: Ritual Art of Haitian Vodou.
ReadCaribbean programs created in partnership with Sosyete Koukouy, Bocas Literary Festival and ReadJamaica with the support of Knight Foundation and the Green Family Foundation.
ReadCaribbean se yon pwogram ki fèt grasa yon tèt ansanm avèk Sosyete Koukouy, Festival Literè Bocas, e ReadJamaica. Pwogram nan jwenn soutyen nan men Knight Foundation e Green Family Foundation.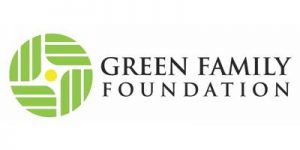 Tickets are not available as this event has passed.