Picnic de Libros para toda la familia
Saturday, March 2, 2019 @ 2:00 pm
2705 SW 3rd Street

,

Miami

,

FL

33135

United States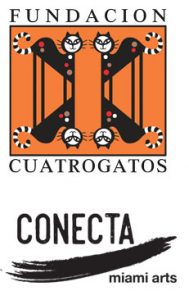 La Feria del Libro de Miami, del Miami Dade College; la Fundación Cuatrogatos y Conecta Miami Arts presentan Picnic de Libros, un evento cultural gratuito, dirigido a los niños y a las familias de Miami, que busca fomentar la lectura y el gusto por los libros y la literatura.
Las actividades esa tarde incluirán la obra de teatro para niños El camino del bosque, producida por Artefactus Cultural Project. Los niños también disfrutarán de una performance musical a cargo de Michael Gil; de los "Cuenteros Cuentacuentos" Nitsy Grau y Leopoldo Morales (Troop of Actors); del unipersonal Las medias de los flamencos por Leonardo Van Schermbeek; de las narraciones con títeres de Dotty Vásquez Mantero, y de relatos del mundo con Eddy Díaz Souza y su Kamishibai o Teatro de Papel. También habrá un taller infantil de expresión plástica conducido por el ilustrador y diseñador Jefferson Quintana.
El "plato fuerte" de la tarde será el gran Picnic de Libros, cuando los jardines del Koubek Center se llenarán de manteles con cestas llenas de "apetitosos" libros en español, para que estos sean leídos y disfrutados por los niños y sus familiares.
En esta divertida y original celebración de los libros y la literatura están invitados a participar los niños de la comunidad hispana de Miami, al igual que todos aquellos que estudian el español en sus escuelas. Los niños que lo deseen podrán asistir disfrazados como personajes de los cuentos infantiles. El Picnic de Libros es un evento multicultural que tiene el propósito de fortalecer la relación de los más chicos con la lectura, la literatura y las artes.
El evento se realiza con el apoyo del Art Works Grant de parte del National Endowment for the Arts, Lectorum Publications, Spanish Publishers, Cinco Books, Penguin Random House Grupo Editorial, La Poderosa/Cadena Azul y El Nuevo Herald.
Evento en español, gratuito y abierto al público
---
Con el apoyo de:

Tickets are not available as this event has passed.