New Directions in Caribbean poetry
Sunday, November 20, 2016 @ 6:30 am
300 NE Second Ave.

,

Miami

,

FL

33132

United States
Poets with roots in Haiti, Jamaica, Trinidad, and Guyana, all pushing the boundaries of form and subject in contemporary Caribbean poetry. Ancient Greek myth, Hindu scriptures, Shakespeare, sci-fi, and the urgencies of the digital age meet in the work of these writers, crafting a new language for the realities of a perpetually New World.
Shivanee Ramlochan is one of the new poets featured in Coming Up Hot: 8 New Poets from the Caribbean, which introduces new writers from Jamaica, Trinidad, St Lucia, St Vincent and Guyana. The Dear Remote Nearness of You is the latest poetry collection from Haitian-American poet Danielle Legros Georges. The troupe of "friends" and "strangers" whom the reader meets in Nicholas Laughlin's collection of poetry, The Strange Years of My Life, are sometimes alter egos, sometimes aliases, sometimes adversaries, and inhabit a milieu of mistaken identity, deliberate disguise and random encounters in hotels. Rajiv Mohabir's The Taxidermist's Cut is a collection of poetry that centers on the pressures of being a queer brown youth awakening sexually in a racist, anti-immigrant matrix.
ReadCaribbean programs created in partnership with Sosyete Koukouy, Bocas Literary Festival and ReadJamaica, with the support of Knight Foundation and the Green Family Foundation.
ReadCaribbean se yon pwogram ki fèt grasa yon tèt ansanm avèk Sosyete Koukouy, Festival Literè Bocas, e ReadJamaica. Pwogram nan jwenn soutyen nan men Knight Foundation e Green Family Foundation.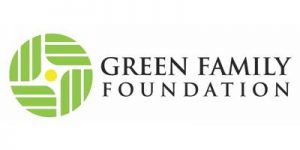 Tickets are not available as this event has passed.