A Night With the National Book Foundation's 5 Under 35
Thursday, May 7 @ 8:00 pm
265 Aragon Ave.

,

Coral Gables

,

United States
6:30 p.m.  | First Draft: Miami Writers Institute Edition
8 p.m. | A Night with the National Book Foundation's 5 Under 35 Honorees
The National Book Foundation's 5 Under 35 program honors young fiction writers at the beginning of their careers. Every year, five National Book Award Finalists select one promising writer each to recognize at the beginning of National Book Awards week in November; each Honoree is under 35 and has published one novel or short story collection. Previous honorees include Valeria Luiselli, Téa Obreht, ZZ Packer, Karen Russell, Claire Vaye Watkins, Phil Klay, and Yaa Gyasi. This year, the 5 Under 35 program finalists are making their way to Miami for an evening of readings with Anelise Chen, Isabella Hammad, Johannes Lichtman, Bryan Washington, and Ashley Wurzbacher. Moderated by Anna Dobben.
In partnership with the National Book Foundation and Books & Books
---
Anelise Chen
Author of So Many Olympic Exertions (Kaya Press)
Selected by Dana Spiotta, 2006 National Book Award finalist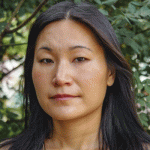 Anelise Chen is the author of So Many Olympic Exertions (Kaya Press 2017), an experimental novel that blends elements of sportswriting, memoir, and self-help. She hails from Temple City, California, and received a BA in English from University of California Berkeley and an MFA in Fiction from New York University. Her essays and reviews have appeared in The New York Times, NPR, BOMB Magazine, The New Republic, VICE, Village Voice, and many other publications. She has received fellowships from the Asian American Writers' Workshop, the Helene Wurlitzer Foundation, and the Akademie Schloss Solitude in Stuttgart, Germany. She currently teaches writing at Columbia University and writes a column on mollusks for The Paris Review.
ABOUT THE BOOK: Blending elements of self-help, memoir, and sports writing, So Many Olympic Exertions is an experimental novel that perhaps most resembles what the ancient Greeks called hypomnemata, or "notes to the self" in the form of observations, reminders, and self-exhortations. Taken together, these notes constitute a personal handbook on "how to live" or perhaps more urgently "why to live," a question the narrator, graduate student Athena Chen, desperately needs answering.
When Chen hears news that her brilliant friend from college has committed suicide, she is thrown into a fugue of fear and doubt. Through a fascinating collection of anecdotes and close readings of moments in the sometimes harrowing (ie., bloody) world of sports, the novel questions the validity and usefulness of our current narratives of success by focusing attention on seemingly mundane, unexpected, or "failed" moments.
A deep examination of life's epic and daily moments, So Many Olympic Exertions puts a spin on the auto-fiction trend in the vein of Sheila Heti and Ben Lerner to examine what counts as meaningful in the field of our lives. Is it "winning" goals, dominating others, acting upon unbridled ambition, or the relentless stockpiling of fame and validation? Or can meaning be generated in others ways, through moments of mutuality and shared practice? In her debut novel, Anelise Chen brings you a completely original take on the sports novel.
Isabella Hammad
Author of The Parisian (Grove Press / Grove Atlantic)
Selected by Viet Thanh Nguyen, 2016 National Book Award finalist, Pulitzer Prizewinner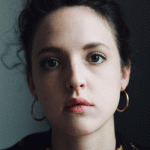 Isabella Hammad was born in London. She won the 2018 Plimpton Prize for Fiction, and a 2019 O. Henry Prize. The Parisian is her first novel.
ABOUT THE BOOK: A masterful debut novel by Plimpton Prize winner Isabella Hammad, The Parisian illuminates a pivotal period of Palestinian history through the journey and romances of one young man, from his studies in France during World War I to his return to Palestine at the dawn of its battle for independence.
Midhat Kamal is the son of a wealthy textile merchant from Nablus, a town in Ottoman Palestine. A dreamer, a romantic, an aesthete, in 1914 he leaves to study medicine in France, and falls in love. When Midhat returns to Nablus to find it under British rule, and the entire region erupting with nationalist fervor, he must find a way to cope with his conflicting loyalties and the expectations of his community. The story of Midhat's life develops alongside the idea of a nation, as he and those close to him confront what it means to strive for independence in a world that seems on the verge of falling apart.
Against a landscape of political change that continues to define the Middle East, The Parisian explores questions of power and identity, enduring love, and the uncanny ability of the past to disrupt the present. Lush and immersive, and devastating in its power, The Parisian is an elegant, richly-imagined debut from a dazzling new voice in fiction.
Johannes Lichtman
Author of Such Good Work (Simon & Schuster)
Selected by Garth Greenwell, 2016 National Book Award longlisted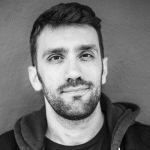 Johannes Lichtman was born in Stockholm and raised in California. He holds an MFA in fiction from University of North Carolina Wilmington and an MA in literature, culture, and media from Lund University. His work has appeared in The Sun, Tin House, The Los Angeles Review of Books, Oxford American, and elsewhere. He lives in Portland. Such Good Work is his first novel.
ABOUT THE BOOK: Jonas Anderson wants a fresh start.
He's made plenty of bad decisions in his life, and at age twenty-eight he's been fired from yet another teaching position after assigning homework like, Attend a stranger's funeral and write about it. But, he's sure a move to Sweden, the country of his mother's birth, will be just the thing to kick-start a new and improved—and newly sober—Jonas.
When he arrives in Malmo in 2015, the city is struggling with the influx of tens of thousands of Middle Eastern refugees. Driven by an existential need to "do good," Jonas begins volunteering with an organization that teaches Swedish to young migrants. The connections he makes there, and one student in particular, might send him down the right path toward fulfillment—if he could just get out of his own way.
"Such Good Work is, indeed, a bit Jonas-like: it's wary of affectation or grandstanding; it works small, as if from a sense of modesty, a reluctance to presume; it cuts sincerity with the driest of humor" (The New Yorker). In his debut, Lichtman, "a remarkable thinker and social satirist" (New York Times Book Review), spins a darkly comic story, brought to life with wry observations and searing questions about our modern world, and told with equal measures of grace and wit.
Bryan Washington
Author of Lot: Stories (Riverhead Books / Penguin Random House)
Selected by Nafissa Thompson-Spires, 2018 National Book Award longlisted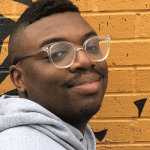 Bryan Washington has written fiction and nonfiction for The New Yorker, The New York Times, The New York Times Magazine, BBC, BuzzFeed, Vulture, The Paris Review, Tin House, One Story, Bon Appétit, MUNCHIES, American Short Fiction, GQ, The FADER, The Awl, and Catapult. He is the author of Lot and he lives in Houston.
ABOUT THE BOOK: In the city of Houston – a sprawling, diverse microcosm of America – the son of a black mother and a Latino father is coming of age. He's working at his family's restaurant, weathering his brother's blows, resenting his older sister's absence. And discovering he likes boys.
Around him, others live and thrive and die in Houston's myriad neighborhoods: a young woman whose affair detonates across an apartment complex, a ragtag baseball team, a group of young hustlers, hurricane survivors, a local drug dealer who takes a Guatemalan teen under his wing, a reluctant chupacabra.
Bryan Washington's brilliant, viscerally drawn world vibrates with energy, wit, raw power, and the infinite longing of people searching for home. With soulful insight into what makes a community, a family, and a life, Lot explores trust and love in all its unsparing and unsteady forms.
Ashley Wurzbacher
Author of Happy Like This (University of Iowa Press)
Selected by Brandon Hobson, 2018 National Book Award finalist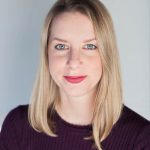 Ashley Wurzbacher's debut short story collection, Happy Like This, won the Iowa Short Fiction Award and was a New York Times Editors' Choice for October 2019. Her stories have appeared in the Iowa Review, Kenyon Review Online, Prairie Schooner, Cincinnati Review, Colorado Review, Gettysburg Review, and elsewhere. She earned her PhD in creative writing from the University of Houston and teaches at the University of Montevallo in Alabama.
ABOUT THE BOOK: The characters in Happy Like This are smart girls and professional women—social scientists, linguists, speech therapists, plant physiologists, dancers—who search for happiness in roles and relationships that are often unscripted or unconventional. In the midst of their ambivalence about marriage, monogamy, and motherhood and their struggles to accept and love their bodies, they look to other women for solidarity, stability, and validation. Sometimes they find it; sometimes they don't. Spanning a wide range of distinct perspectives, voices, styles, and settings, the ten shimmering stories in Happy Like This offer deeply felt, often humorous meditations on the complexity of choice and the ambiguity of happiness.
Moderator: Anna Dobben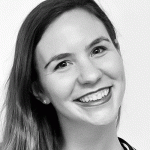 Anna Dobben is the Awards & Relationships Manager at the National Book Foundation.