A Night With the National Book Foundation's 5 Under 35
Thursday, May 9 @ 8:00 pm
265 Aragon Ave.

,

Coral Gables

,

United States
6:30 p.m.  | First Draft: Miami Writers Institute Edition
8 p.m. | A Night with the National Book Foundation's 5 Under 35 Honorees
The National Book Foundation's 5 Under 35 program honors young fiction writers at the beginning of their careers. Every year, five National Book Award Finalists select one promising writer each to recognize at the beginning of National Book Awards week in November; each Honoree is under 35 and has published one novel or short story collection. Previous honorees include Valeria Luiselli, ZZ Packer, Karen Russell, Angela Flournoy, Phil Klay, and Yaa Gyasi. Tonight features all 5 Under 35 honorees in Miami for an evening of readings with Nana Kwame Adjei-Brenyah, Hannah Lillith Assadi, Akwaeke Emezi, Lydla Kiesling, and Moriel Rothman-Zecher.
In partnership with the National Book Foundation and Books & Books
---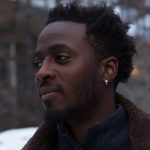 Nana Kwame Adjei-Brenyah
Author of Friday Black (Mariner Books / Houghton Mifflin Harcourt)
Selected by Colson Whitehead, 2016 National Book Award winner
ABOUT THE AUTHOR: Nana Kwame Adjei-Brenyah is the New York Times-bestselling author of Friday Black. Originally from Spring Valley, New York, he graduated from SUNY Albany and went on to receive his MFA from Syracuse University. His work has appeared or is forthcoming from numerous publications, including the New York Times Book Review, Esquire, Literary Hub, the Paris Review, Guernica, and Longreads. He was selected by Colson Whitehead as one of the National Book Foundation's "5 Under 35" honorees.
ABOUT THE BOOK: In the stories of Adjei-Brenyah's debut, an amusement park lets players enter augmented reality to hunt terrorists or shoot intruders played by minority actors, a school shooting results in both the victim and gunman stuck in a shared purgatory, and an author sells his soul to a many-tongued god.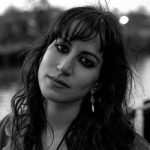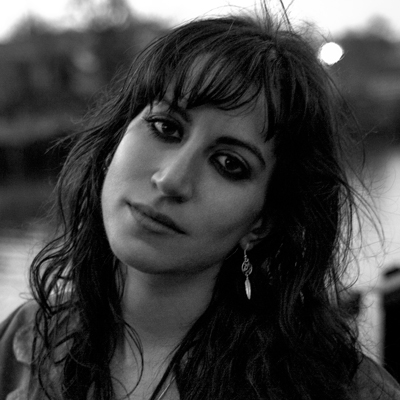 Hannah Lillith Assadi
Author of Sonora (Soho Press)
Selected by Claire Vaye Watkins, 2012 5 Under 35 honoree
ABOUT THE AUTHOR: Hannah Lillith Assadi received her MFA in fiction from the Columbia University School of the Arts, where she was granted a Woolrich Award. She was raised in Arizona by her Jewish mother and Palestinian father. She lives in Brooklyn. Sonora is her first novel.
ABOUT THE BOOK: Ahlam, the daughter of a Palestinian refugee and his Israeli wife, grows up in the arid lands of desert suburbia outside of Phoenix. In a stark landscape where coyotes prowl and mysterious lights occasionally pass through the nighttime sky, Ahlam's imagination reigns.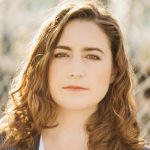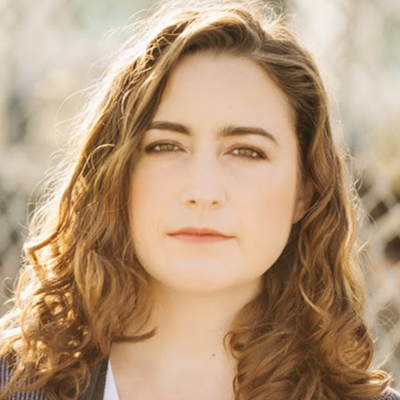 Lydia Kiesling
Author of The Golden State (MCD Books / Farrar, Straus, and Giroux)
Selected by Samantha Hunt, 2006 5 Under 35 honoree
ABOUT THE AUTHOR: Lydia Kiesling is the author of The Golden State, which was longlisted for the Center For Fiction's First Novel Prize, and a 2018 National Book Foundation "5 under 35" honoree. She is the editor of The Millions and her writing has appeared at outlets including The New York Times Magazine, The New Yorker online, The Guardian, and Slate. Kiesling lives in San Francisco with her family.
ABOUT THE BOOK: In Lydia Kiesling's razor-sharp debut novel, The Golden State, we accompany Daphne, a young mother on the edge of a breakdown, as she flees her sensible but strained life in San Francisco for the high desert of Altavista with her toddler, Honey.
Akwaeke Emezi
Author of Freshwater (Grove Atlantic)
Selected by Carmen Maria Machado, 2017 National Book Award finalist
ABOUT THE AUTHOR: Akwaeke Emezi is an Igbo and Tamil writer and artist based in liminal spaces. Born and raised in Nigeria, Emezi received an MPA from New York University and was awarded a 2015 Miles Morland Writing Scholarship. Emezi won the 2017 Commonwealth Short Story Prize for Africa, and their work has been published in various literary magazines, including Granta. Freshwater is their debut novel.
ABOUT THE BOOK: An extraordinary debut novel, Freshwater explores the surreal experience of having a fractured self. It centers around a young Nigerian woman, Ada, who develops separate selves within her as a result of being born "with one foot on the other side."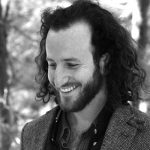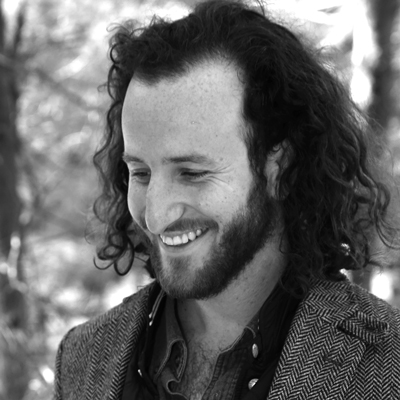 Moriel Rothman-Zecher
Author of Sadness is a White Bird (atria Books / Simon & Schuster)
Selected by Bill Clegg, 2015 National Book Award longlisted
ABOUT THE AUTHOR: Moriel Rothman-Zecher is the author of the novel, Sadness Is a White Bird, for which he was named a 2018 National Book Foundation 5 Under 35 Honoree. Moriel is the recipient of a 2017 MacDowell Colony Fellowship for Literature, and his writing has been published in The New York Times, The Paris Review's Daily, Electric Literature, Haaretz, The Common, ZYZZYVA and elsewhere. He lives in Yellow Springs, Ohio, with his wife, Kayla, their daughter, Nahar. Read more at TheLefternWall.com and follow him on Twitter @Moriel_RZ.
ABOUT THE BOOK: In this lyrical and searing debut novel written by a rising literary star and MacDowell Fellow, a young man is preparing to serve in the Israeli army while also trying to reconcile his close relationship to two Palestinian siblings with his deeply ingrained loyalties to family and country.