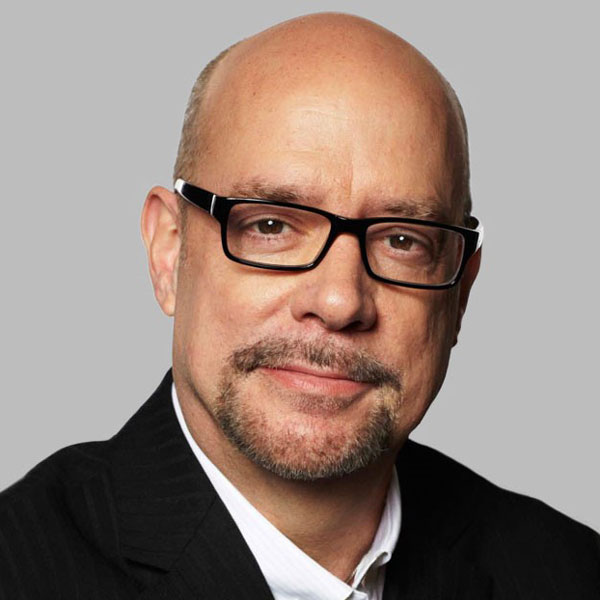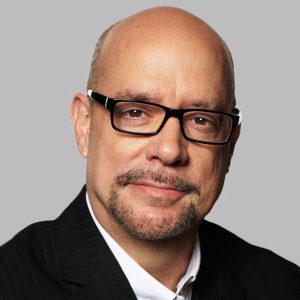 David Whitaker was named president & CEO of the Greater Miami Convention & Visitors Bureau last July, a full circle moment for the GMCVB lead, who left the agency in 2007 after 17 years to boost tourism in Toronto and then Chicago before making his way back to the Magic City.


---
When did you first learn about Miami Book Fair?
I started at GMCVB in 1990, and I remember the early days of the Fair – I think its first year was 1984 – and it was a very young event when I started out here. It's amazing to see its almost 39-year run.
The role of GMCVB is to support all that's great about Miami – how important are cultural institutions like Miami Book Fair in that mix?
To answer that question, let me talk about some of the kinds of events we support. One is a one-time only, big mega event that's going to come to the city and bring lots of people with it – whether it's a super convention, a Super bowl, a major event – and the broadcast, exposure, or reach of that event puts Miami in the backdrop in front of tens of thousands, if not hundreds of thousands of people. We also promote the type of iconic events that define the city they're held in. I call them anchor events and they're core to our brand and reputation; they're events that people look forward to every year. When you think about things like Mardi Gras, Coachella, South Beach Food & Wine Festival – these are things that people plan their whole vacation around. And Miami Book Fair, which mirrors the diversity of our city, is one of those events. For a lot of people, it's their annual pilgrimage to Miami.
What about smaller events and organizations, how does GMCVB strengthen their efforts? I imagine a key component of that support is marketing.
Yes, you're right, and it's everything from featuring something on our calendar of events page on our website, which gets 6 million visitors a year, to bringing in media who then write about their experience at that event and in our city – for the last few years we've been bringing in influencers – but always with Miami as the backdrop. So yes, providing marketing is one of the fundamental roles we play.
What do you think draws people to Miami Book Fair?
Like-minded people like to be around like-minded people, and Book Fair is an immersive experience where you can envelop yourself in the culture and its traditions, and surround yourself with other people who share the same passion. Year after year it delivers on a lot of expectations, and because of the stability and longevity of the Fair people always know what they're going to get.
Are you a big reader?
Believe it or not, and you may argue that this is a bad excuse, but it's my excuse –
We're a judgment-free zone here.
I spend all day reading: emails, proposals, contracts. And I don't call anyone or text anyone after work, either, because I've been doing that all day, too.
I get it.
I'm tired when I get off work, so no, no reading. Instead I wind down by listening to music. And I cook.
Yes, I saw on your GMCVB bio that you and your wife enjoy cooking at home.
We do.
When the two of you do venture out for a meal, what are some of your favorite places to eat?
I'm rediscovering Miami because I've been away for so long, and in fact tonight we're going to the THēsis Hotel in Coral Gables. They have a fabulous restaurant there. So I'm kind of discovering the trendy new places, but I've also gone back to some of my old favorites, like Old Lisbon and of course Joe's. My wife and I are always looking to try different foods because we love to cook so much. Cooking is central to our lives. She's a famous chef from China.
Oh, wow!
Yep, Lily (Zhang-Whitaker) had her own cooking show in China and I met her because her show came to Toronto and did a feature on Canadian cuisine. I somehow convinced her to leave all that and marry me and move to Toronto.
And then Chicago and Miami.
[both laugh] Ninety-eight percent of her focus is Chinese food, and she's one of the best there is. I'm not a chef but – whatever we're making – we're doing all the cutting and dicing and slicing and prep together, and we're talking and drinking wine and we cook the meal. Every meal is different and what we love to do – I feel like I'm getting carried away here, sorry.
Not at all! I love hearing this.
People tease us, but what we love to do is go to a restaurant, order something, and then try to recreate it at home.
Swinging back to books, did you have a favorite one as a kid?
The first book I ever owned was The Wind in the Willows, given to me by my grandmother. I still have it, and it sits proudly on my mantel as a tribute to her. There's a note from her to me inside. And – this may strike some as sort of cheesy and gimmicky – but I'm very proud of my collection of Curious George books. I have like 20, and every chance I get, I get another. So now what happens is, people who know me see a Curious George book and get it for me.
And now you're lousy with Curious George books.
[laughs] Yep.
If you could see anyone at Book Fair, who would that be?
If I could reinvent reality and have a miracle happen it would be Julia Child. Not just for her recipes, but for what she did as a woman pioneer in making cooking popular with a worldwide audience that didn't care about it before.
Interview by Elisa Chemayne Agostinho.