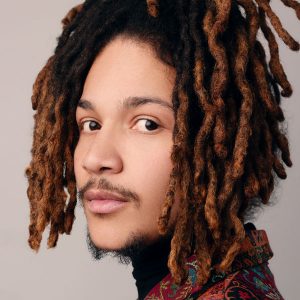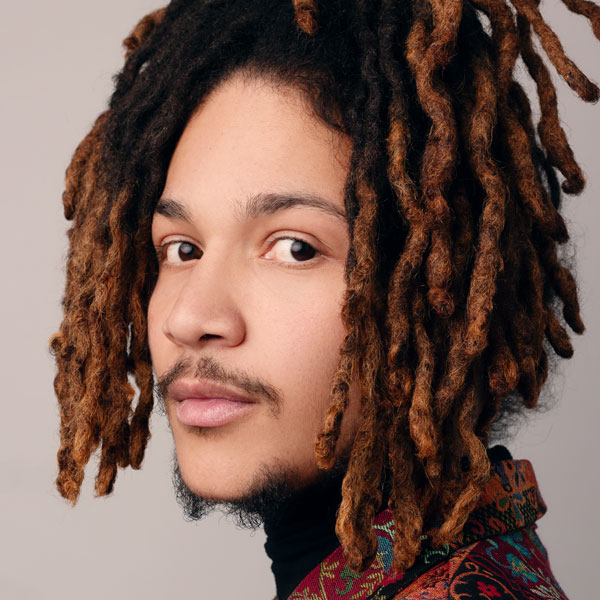 Miami Book Fair's Emerging Writer Fellowships supports fresh literary voices. Each year, we select three program recipients who benefit from mentorship from nationally established authors in their respective genre. In this "Meet the Fellows" series, we will introduce you to the recipients of this year's award.
This week, meet the MBF Emerging Poetry Fellow, Gabriel Ramirez
---
When did you first realize you wanted to be a writer?
I was awarded a scholarship to attend The Watering Hole writer's retreat and at that point, I was 20 years old and still hadn't passed my English Regents exam that was necessary to acquire a diploma at my second highschool Edward A. Reynolds West Side High School. After their Keynote, Nikky Finney had a Q&A and I asked about a very specific image and line from a Patrick Rosal poem that I was nervous to bring up in the workshop and spent most of my time asking questions afraid to come off as dumb. After describing my thought process to Nikky Finney I simply asked what she had thought about what I brought up and she said "I think you're a genius. It's that attention to detail that'll make your writing different from a lot of other people's writing." and from that moment I knew that there was something in me, I just had to find it and show the world. I'm still trying to find it but I have a better idea now.
Do you have any writing rituals/habits/quirks?
I zoom in on Google Docs to 200% and listen to Nick Hakim, Kingsley Ibeneche, instrumentals, and Jazz like Kamasi Washington or J Dilla, and Madlib when I'm writing and slow jams when I'm editing. On my bookshelf is a collage of photos of my immediate family that helps me to remember why I'm writing. I would burn sage or palo santo or use oils to help me ease my nerves.
What are you looking forward to most about living and working in Miami?
The weather and the ability to go to the ocean whenever I need to. Seeing how the manuscript I had submitted has a lot to do with my father and Miami is where I would spend my summers with him I'm looking forward to returning to where I'd stay with him and my brothers and see what comes up. I've often depended on having space to work away from home so to have this opportunity, I want to get as much work done as possible while being well-rested and boosting my vitality. I want this to be where my life takes a turn for the better.
Tell us about your EWF project — what is it, what is it about, how long have you been working on it, what are your goals during this mentorship year?
I'm working on a collection of poetry titled "The Blooming", I've been working on it since 2018 after my father and grandmother passed within 3 months of each other and knew at some point, I would be able to write about it but had to be present through what was happening first. The Blooming explores my relationship to mental illness alongside tenderness as a vehicle to navigate the loss of family members. My goal is to strengthen my poetics by developing greater discipline/practice and to learn as much as I can from Juan Felipe Hererra. After our first meeting, I am feeling motivated and energized to work hard, explore and have fun. I have mentors in my life and people I admire who support me and peers/chosen family who I share my work with but I haven't had someone work so closely with me on my craft as frequently as Juan Felipe will be. I am truly grateful and looking forward to this year with his mentorship.
What does receiving this fellowship mean to you?
Receiving this fellowship means I have an opportunity to heal and discover a lot about myself in solitude. I can work without any distraction or concern about bills. To be financially secure will allow me to actually save money and build a plan for the future. It's harder to write about home while being there so being on the other side of the country will allow me to reflect in a way I wouldn't be able to if I was still in NYC. I hope to spend many early mornings at the empty beaches and to transcend the emotional and mental rut I've been stuck in for many years. I want to leave Miami healthier and more graceful towards myself so everyone I love can feel my loving and caring presence in their life that much more.
---
Gabriel Ramirez is a queer Afro-Latinx poet, activist, and teaching artist who has received fellowships from The Conversation Literary Arts Festival, Palm Beach Poetry Festival, The Watering Hole, and CantoMundo. He has performed on Broadway in New York at the New Amsterdam Theatre, United Nations, Lincoln Center, Apollo Theatre, and other venues and universities around the nation. Ramirez's work has been featured in the Huffington Post, Vibe magazine, and on Remezcla.com, as well as in Bettering American Poetry Anthology (Bettering Books, 2017), What Saves Us: Poems of Empathy and Outrage in the Age of Trump (Northwestern University Press, 2019), and The Breakbeat Poets Vol. 4: LatiNEXT (Haymarket Press, 2020).
---

The Miami Book Fair Emerging Writer Fellowships are supported by The Jorge M. Peréz Family Foundation at The Miami Foundation.Meet Emerging Fiction Fellow: 'Pemi Aguda