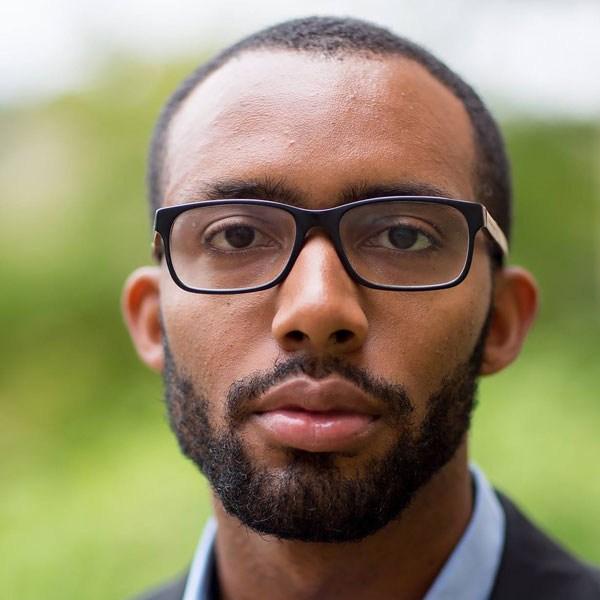 Miami Book Fair's Emerging Writer Fellowships supports fresh literary voices. Each year, we select three program recipients who benefit from mentorship from nationally established authors in their respective genre. In this "Meet the Fellows" series, we will introduce you to the recipients of this year's award.
This week, meet the MBF Emerging Nonfiction Fellow Joseph Earl Thomas.
---
When did you first realize you wanted to be a writer?
I was probably always thinking like a writer, or had the desire to write, but I hadn't decided to take it seriously until later in life, when all the labor I was putting into earning money was really getting me nowhere, and I had just started to otherwise collapse under the fact that I wasn't fulfilling, or even trying hard enough to fulfill any of my own desires in a real way.
Do you have any writing rituals/habits/quirks?
Not that I know of. I tend to write in short bursts because my ability to focus on one thing for an extended period of time is null, but the times when I get the most writing done are when I wake up before everything and everyone else and avoid self editing for a few hours.
What are you looking forward to most about living and working in Miami?
I've always been a fan of water, despite my inefficient swimming ability, but also fish.
Tell us about your EWF project — what is it, what is it about, how long have you been working on it, what are your goals during this mentorship year?
My memoir Sink, is primarily about thinking and learning through childhood in and of itself rather than as a stage in development which could be evacuated other than for its potentiality or aspirations toward an adult self. I've been working on it since I was a child, drawing pictures which became part of the initial worldbuilding for the project, but I think concretizing it and revising it has only happened over the past ten years. Right now I'm primarily concerned with revising as best I can towards the project's original intentions before it leaves my hands for good, which is always difficult to think about.
What does receiving this fellowship mean to you?
I think it's just as big a conceptual or emotional help as it is a material one, for assisting in the completion of a project which, over the years, has often been difficult to continue in solitude for what felt like perpetuity.
---
Joseph Earl Thomas is a writer from Northeast Philly whose work has appeared in The Offing, Gulf Coast, and Kenyon Review magazines. His writing mostly concerns the relationships between fantasy, feelings, and possibility.
---

The Miami Book Fair Emerging Writer Fellowships are supported by The Jorge M. Peréz Family Foundation at The Miami Foundation.Meet Emerging Fiction Fellow: 'Pemi Aguda