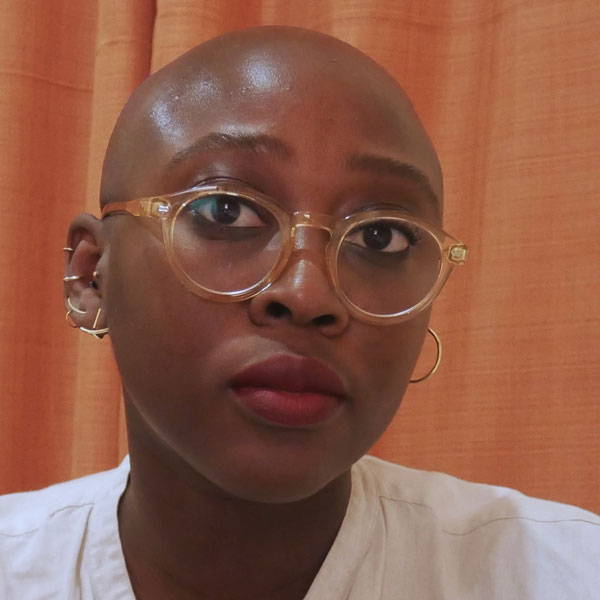 Miami Book Fair's Emerging Writer Fellowships supports fresh literary voices. Each year, we select three program recipients who benefit from mentorship from nationally established authors in their respective genre. In this "Meet the Fellows" series, we will introduce you to the recipients of this year's award. Today, we start with the MBF Emerging Fiction Fellow 'Pemi Aguda.
---
When did you first realize you wanted to be a writer?
Similar to many writer origin stories, I read a lot as a kid. I wrote and illustrated a 'book' when I was maybe ten years old. It was titled "Who's Around?" and was basically an Enid Blyton hack. In secondary school, I would write short stories to entertain my classmates during boring classes. There wasn't one moment, I think. I eased into it.
Do you have any writing rituals/habits/quirks?
No quirks; not anymore. These days, I just want a solid desk, a comfortable chair, and good light. There was a time I would paint my nails before writing, so I could watch the colour glint at me as my fingers flew over the keyboard. When I'm revising, I like to read a short story or poem with language I aspire to, before I launch into my own work.
What are you looking forward to most about living and working in Miami?
The absence of a winter. The beach. A room of my own.
Tell us about your EWF project — what is it, what is it about, how long have you been working on it, what are your goals during this mentorship year?
The Suicide Mothers is a novel set in Lagos, Nigeria. It follows a pregnant twenty-three-year-old who has some pretty big decisions to make. With the novel, I'm trying to explore the primary suffering of women and children during environmental and political turmoil, questions of the individual versus community, family inheritance, and friendship. I wrote a zero draft of this during a novel-writing class at the Helen Zell Writers' Program in 2017. I returned to it seriously in the fall of 2019. By the end of this year, my goal is to be able to hand this project over to my agent with some confidence.
What does receiving this fellowship mean to you?
So much! The gift of time and funding is the dream of so many writers. I'm grateful to have this space, especially in the middle of the upheaval of a pandemic.
---
'Pemi Aguda is from Lagos, Nigeria, and a graduate of the Helen Zell Writers' Program. Her work has been supported by the Bread Loaf Writers Conference, an Octavia Butler Memorial Scholarship from the Carl Brandon Society, and an Emerging Writer fellowship from Aspen Summer Words. Her novel manuscript won the 2020 Deborah Rogers Foundation Writers Award.
---

The Miami Book Fair Emerging Writer Fellowships are supported by The Jorge M. Peréz Family Foundation at The Miami Foundation.