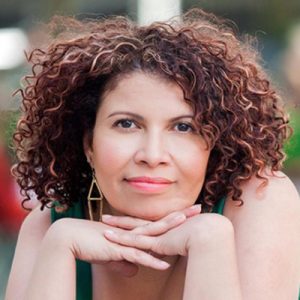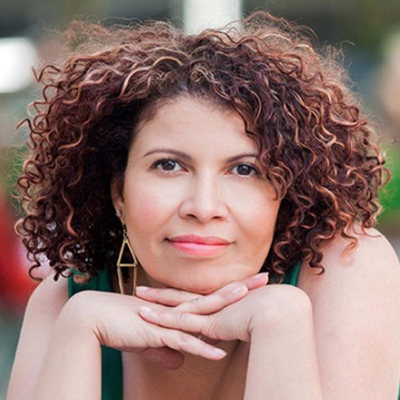 One of the Miami Book Fair's most popular writing instructors, the incomparable, Anjanette Delgado, will be back to teach two workshops over the coming weeks. The first of these two is a First Draft on "Brave Beginnings" that promises to get you past that blank page you've been fearing, is free and open to the public, and comes with a first cup of courage on the house. You can find more information on the First Draft at the Miami Book Fair website.
The second class is a 10-hour boot camp, an advanced spin-off to her acclaimed course, "Finish Your Novel the TV Way," about the unsung heroes of getting our work finished: formats, genres, and storytelling devices. Registration for the ten-hour course is $75, and registration is open now.
Miami Book Fair had a few questions for the award-winning writer about the upcoming classes and her own writing process.
Q: Anjanette, why did you select "Brave Beginnings" for your First Draft workshop? What is it about writers and beginnings?
A: Because we have such a fascination with the great things we "might" write if "life allowed," and sometimes we would rather protect that perfect, mythical piece of writing than duke it out with the imperfect mess our writing will be once we've begun to make it real. In other words, because beginning sucks.
Q: You're also teaching a writing boot camp this September on formats, genres and storytelling devices. It's ten hours over the course of two days. That's a lot of writing to pack into a weekend!  What you are going to do to your students in that ten-hour boot camp?
A: My focus will be on helping them generate fresh work that they can then polish… as they generate and shape, I will try to share the tools that help me muddle through. Hopefully they will discover a trick or two for coaxing those ideas out of the "one day" and into the now, a bit of an extension, or maybe a prequel of my class, "Finish Your Novel the TV Way."
 Q: The forms that writing can take seem very distinct from one another, and it's interesting how one can be writing a poem and then realize they've slipped into memoir.  What's the strangest mutation of genre you've run into in your own writing
A: I wouldn't call it strange, or if strange, it's strange in a good way. Like strange-quirky or strange-fascinating. It's the lyric essay. I am obsessed with the good mix of poetry, fiction, nonfiction, recipes, images, quotes, songs, everything. I blame Julie Wade, from FIU, for my lunatic obsession with the lyric essay.
Q: You've published two novels, The Heartbreak Pill, and The Clairvoyant of Calle Ocho. Aside from book-length fiction, what other genres do you write in? Which is your favorite?
A: I write a lot of essays for magazines. Occasionally for Vogue, NPR, and the Rumpus. More recently I wrote for the Miami Rail and loved the experience with literature editor Patricia Engel.
I write some poetry, but struggle tremendously with it.
Lately, life has pushed me to write personal essays, heavy on the memoir and I hate it, because it's like detoxing and you're really weak by the time you finish.
Q: Did you struggle finding a beginning for either of your novels?
A: I did struggle with the beginning of The Clairvoyant of Calle Ocho. For a long time, chapter two was chapter one and I couldn't decide which one to start with.