Miami Writers Institute is pleased to partner with three ground-breaking organizations for writers of color: CantoMundo, Cave Canem, and Kundiman, to offer three scholarships for the Miami Writers Institute on July 27 – August 1, 2020 online. The scholarship includes full tuition to a workshop of the recipient's choice.
CANTOMUNDO SCHOLARSHIP RECIPIENT:
Kimberly Reyes

CantoMundo  supports the creation, circulation, and critical analysis of Latina/o poetry.  CantoMundo cultivates a community of Latina/o poets through an annual writing retreat, regional workshops, public readings, and the CantoMundo Poetry Prize, an annual book contest that publishes and promotes a poetry volume by a Latina/o writer.
Kimberly Reyes has received fellowships from the Poetry Foundation, the Academy of American Poets, CantoMundo, Callaloo, Culture Ireland, the Department of Culture, Heritage and the Gaeltacht in Ireland, The Munster Literature Centre, The Prague Summer Program for Writers, Summer Literary Seminars in Kenya, Community of Writers at Squaw Valley, Columbia University, SFSU, and other places. She's written for The Atlantic, The New York Times, The Associated Press, Entertainment Weekly, Time.com, The New York Post, The Village Voice, Alternative Press, ESPN the Magazine, Film Ireland, poets.org, and American Poets Magazine, among other places. She is the author of two poetry collections: Running to Stand Still (Omnidawn, 2019) and the chapbook Warning Coloration (dancing girl press, 2018), as well as the nonfiction book of essays Life During Wartime (Fourteen Hills, 2019). Kimberly currently lives in Cork, Ireland as a Fulbright fellow studying Irish literature and film at University College Cork.
CAVE CANEM SCHOLARSHIP RECIPIENT:
Triniti Wade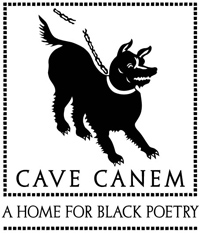 Founded by Toi Derricotte and Cornelius Eady in 1996 to remedy the under-representation and isolation of African American poets in the literary landscape, Cave Canem Foundation is a home for the many voices of Black poetry and is committed to cultivating the artistic and professional growth of Black poets. This year's recipient is not a Cave Canem fellow, but Cave Canem generously offered this scholarship to support any Black writer.
Triniti Wade is a twenty-year-old writer and filmmaker born and raised in Miami, Florida. She is also a recipient of both a 2018 YoungArts Writing Award and 2018 Scholastics Art and Writing Gold Medal Portfolio. Her work has been featured in numerous publications, including Rookie Mag and Scholastic's The Best Teen Writing of 2018. She is currently at work on a debut collection of short stories.
KUNDIMAN SCHOLARSHIP RECIPIENT:
Michael Chang

Kundiman is dedicated to the creation and cultivation of Asian American literature, offering a comprehensive spectrum of arts programming that gives writers opportunities to inscribe their own stories, transforming and enriching the American literary landscape. This year's recipient is not a Kundiman fellow, but Kundiman generously offered this scholarship to support any Asian American writer.
Michael Chang (they/them) is the proud recipient of fellowships from Lambda Literary, Lighthouse Writers Workshop, Brooklyn Poets, & the Martha's Vineyard Institute of Creative Writing. Their writing has been published or is forthcoming in the Cincinnati Review, Summerset Review, Vassar Review, Minnesota Review, Santa Clara Review, Ninth Letter, Hobart, Harpur Palate, Poet Lore, The Nervous Breakdown, & many others. Their collection <golden fleece> was a finalist for the Iowa Review Award in Poetry.
MIAMI DADE COLLEGE STUDENT SCHOLARSHIP RECIPIENTS:
Catalina Perez de Armiñan & Giovannai Rosa
In an effort to support student writers in developing their creative writing skills and encourage them in their literary endeavors, Miami Book Fair is pleased to offer two scholarships for Miami Dade College students to participate in a workshop of their choice at the Miami Writers Institute. We are pleased to announce the recipients of these Miami Writers Institute Scholarships.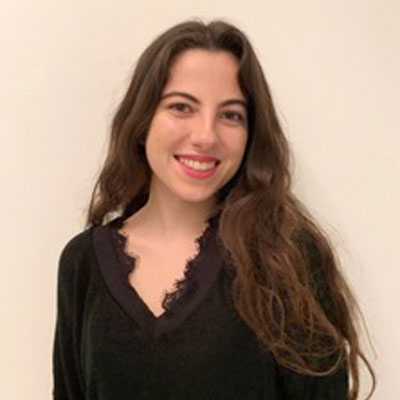 Catalina Perez de Armiñan is studying journalism. She recently graduated from The Honors College at Miami Dade College and will now be attending Emerson College. During her time at MDC, Catalina was a Grammar Editor for the literary magazine Metromorphosis, where several of her poems, including, "Soledad," "A Man," and the "Flashes" series were published. Catalina hopes to one day publish her own poetry book.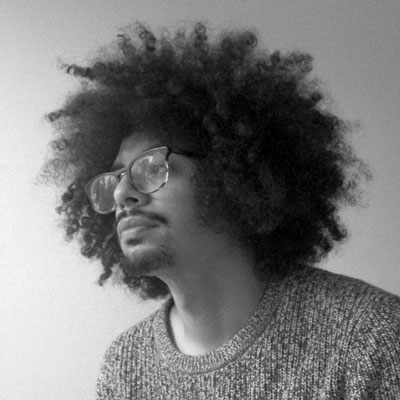 Giovannai Rosa is a Puerto Rican writer from Miami. They write fiction plus some other things, with work appearing in Catapult. They believe story is something ancient and moving through the air around us. Currently, they are working on a novel, a story collection, and the propagation of a Monstera on their bookshelf.