Miami Writers Institute is pleased to partner with three ground-breaking organizations for writers of color: CantoMundo, Cave Canem, and Kundiman, to offer three scholarships for the upcoming Miami Writers Institute on May 9 – 12, 2018 in downtown Miami, FL. The scholarship includes full tuition to a workshop of the recipient's choice, and hotel accommodations for the duration of the conference.
CANTOMUNDO SCHOLARSHIP RECIPIENT:
Cristián Flores García


CantoMundo supports the creation, circulation, and critical analysis of Latina/o poetry.  CantoMundo cultivates a community of Latina/o poets through an annual writing retreat, regional workshops, public readings, and the CantoMundo Poetry Prize, an annual book contest that publishes and promotes a poetry volume by a Latina/o writer.
Cristián Flores García was born in Mexico City. She holds an MFA from UC Riverside. Cristián has received some fellowships from Canto Mundo, The MacDowell Colony, the Millay Colony and other places. She's working on her poetry collection, brickEater. Her poetry has appeared in some journals and magazines, like The American Poetry Review. She lives, runs, teaches and eats too much ice cream in Providence RI. Some days she does it all, most days the ice cream part is the only certainty.
---
CAVE CANEM SCHOLARSHIP RECIPIENT:
Keith S. Wilson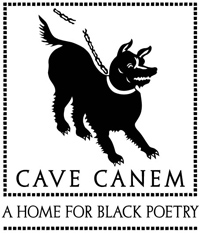 Founded by Toi Derricotte and Cornelius Eady in 1996 to remedy the under-representation and isolation of African American poets in the literary landscape, Cave Canem Foundation is a home for the many voices of Black poetry and is committed to cultivating the artistic and professional growth of Black poets.
Keith S. Wilson is an Affrilachian Poet, Cave Canem fellow, and graduate of the Callaloo Creative Writing Workshop. He has received three scholarships from Bread Loaf as well as scholarships from MacDowell, UCross, Millay Colony, and the Vermont Studio Center, among others. Keith serves as Assistant Poetry Editor at Four Way Review and Digital Media Editor at Obsidian Journal.
---
KUNDIMAN SCHOLARSHIP RECIPIENT:
Grace Jahng Lee


Kundiman is dedicated to the creation and cultivation of Asian American literature, offering a comprehensive spectrum of arts programming that gives writers opportunities to inscribe their own stories, transforming and enriching the American literary landscape.
Born stateless in Seoul, Grace Jahng Lee is a recipient of fellowships/awards from VONA, Yaddo, Brooklyn Arts Council, the Jerome Foundation, and Hedgebrook. Fragmented identities, memory, intergenerational trauma, and home are central themes in her writing. She is working on an autobiographical novel and essay collection.