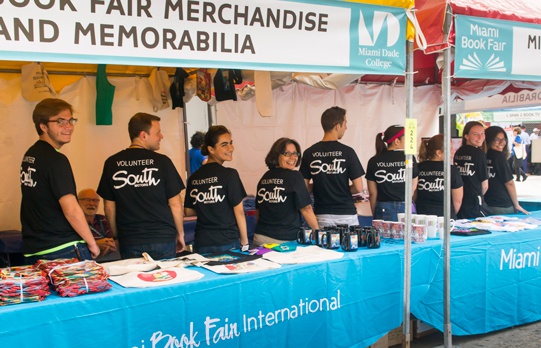 Thank you for your interest in volunteering at the Book Fair!
Every year the Book Fair needs volunteers in the following areas…
Autographing
Author Escorts
Book Fair Office
Children's Alley
Corporate Sponsors
Exhibitors
Food Vendors
Hospitality Suite – Hotel
Information/Survey/Merchandising
Generation Genius Authors
The Porch
Transportation
Ushering – English Language Authors Program
Ushering – IberoAmerican Authors Program
Become a volunteer!
Check back soon for more information and to register.