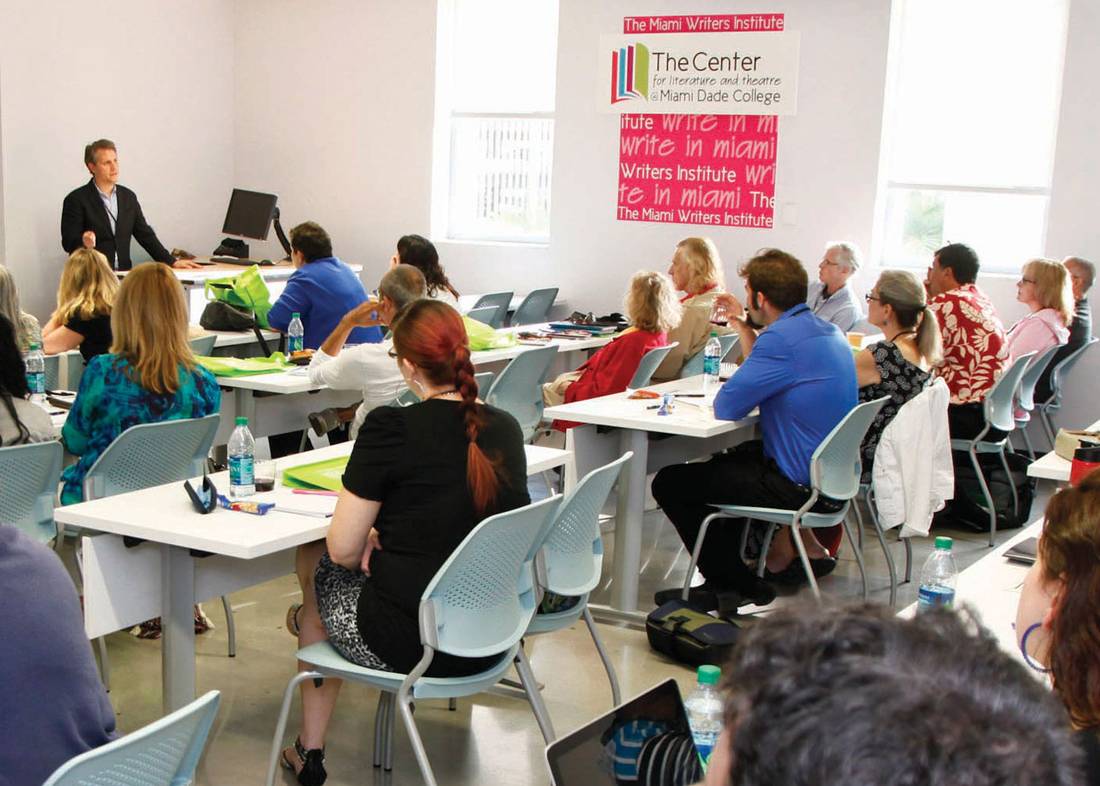 Register for Creative Writing Courses
Miami Book Fair at Miami Dade College processes registrations for courses through the Community Education Department at the Miami Dade College Wolfson Campus.
Download the Registration Form
Please be patient, the file may take a moment to load depending on the speed of your connection.
This form is in PDF format and may be filled out online for your convenience and printed.
If the registration number for your course is not listed online please include the FULL COURSE TITLE as well as theINSTRUCTOR'S NAME. Feel free to use one registration form for multiple courses.
After you have completed the form, either fax (if paying by credit card) or mail (if paying by check) to:
Miami Book Fair at Miami Dade College

Attn: Registration
300 NE 2nd Avenue
Freedom Tower, 7th Floor
Miami, FL 33132
fax: 305.237.3978

Please make checks payable to:
MIAMI DADE COLLEGE
*Creative Writing Course Refund Policy
For courses that meet more than three times, full refunds will be given to participants who notify the Miami Book Fair by e-mail or fax at least THREE BUSINESS DAYS before the first day of class that they wish to cancel. No refunds will be given once class begins. Allow at least two weeks for refunds to be processed. If a course must be canceled for any reason, you will receive a complete refund.
(The Writers Institute has its own refund policy. Please refer to that Web page/brochure for more information.)
Download the Registration Form
If you have trouble viewing the form, please download the latest version of Adobe Acrobat.