Applications are open until 11:59 p.m. EST June 14, 2021.
No late submissions will be accepted.
There is no fee to apply.
Eligibility
Open to Miami-Dade County high school students only. Public, charter, private, and home schoolers are all eligible to apply.
Must be a rising 9th – 12th grader to apply.
If you are unsure whether you are eligible, please contact us.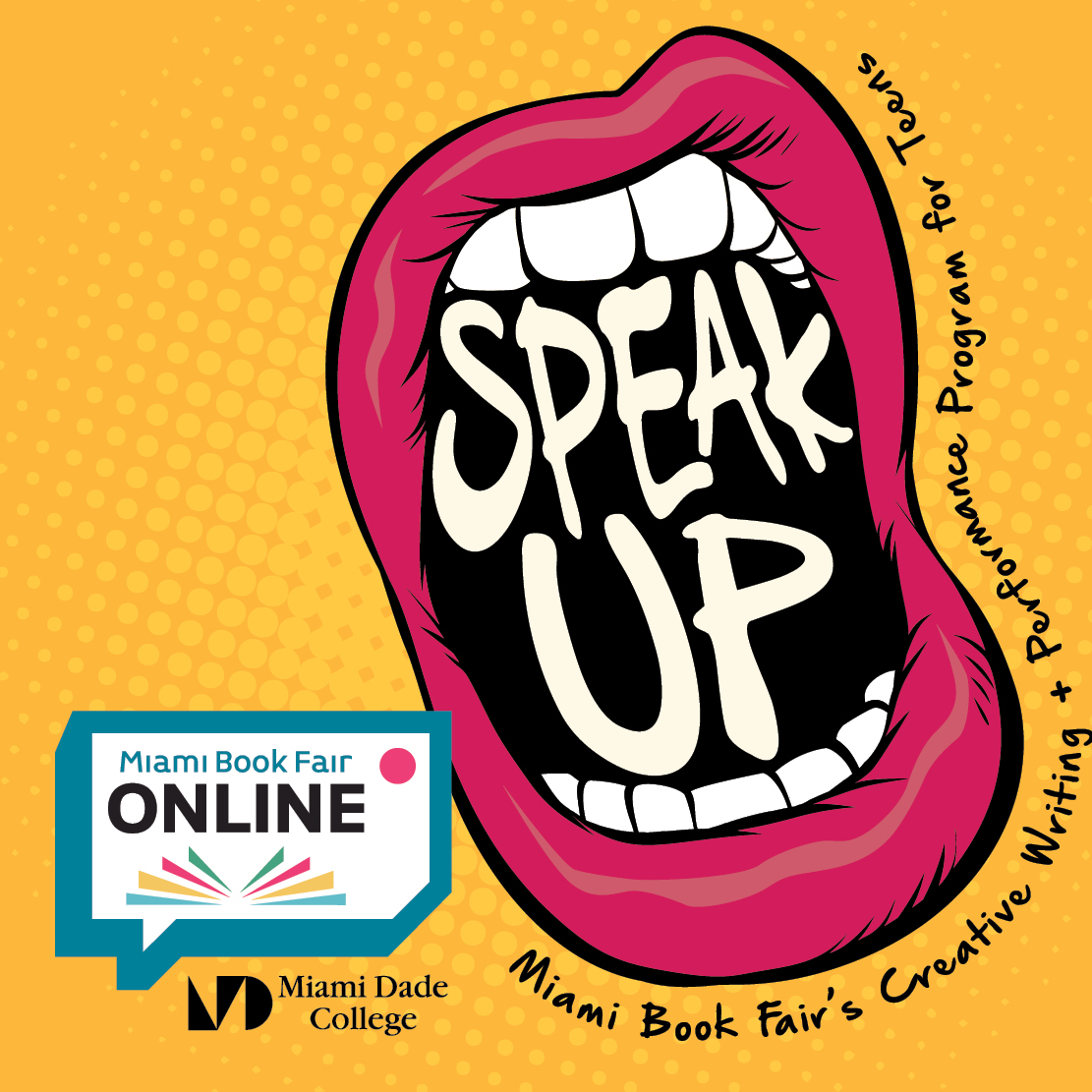 Required Materials
The following materials must be included in the respective uploaders (acceptable files are PDF, DOC, DOCX, TXT, RTF). Do not include identifying information in the writing statement and writing sample, only in the cover letter. The application file must include:
Cover Letter (this includes bio, objectives, skills, and achievements) with contact information (name, phone number, mailing address, email address), title, and genre of manuscript-in-progress.
Writing Statement: 1 – 2 pages (double-spaced)
The Writer's Statement (between 1–2 pages double-spaced) should detail the applicant's specific interest in pursuing the Speak Up Fellowships.
When writing your statement, we recommend that you ask yourself: What specifically about the Speak Up Fellowship piques your interest? Why are you applying to this one? What compels you to keep writing, even when the going gets tough? What writers have influenced your writing style and approach thus far, and what sort of work do you hope to complete this summer and beyond? What do you hope to get out of this fellowship?
The Writing Sample instructions are below:
The title of your manuscript should only appear in the document header, with page numbers.
Prose: 5 – 12 pages (double-spaced)
Poetry: 5 – 7 pages of poems. Each poem must start on a new page.
Spoken word: 1-2 video recording (no more than 3 minutes each). Acceptable files are MP3, MP4, MPG, WAV.
We look forward to reading your work!